Children Who Feel Connected to Nature Tend to be Happier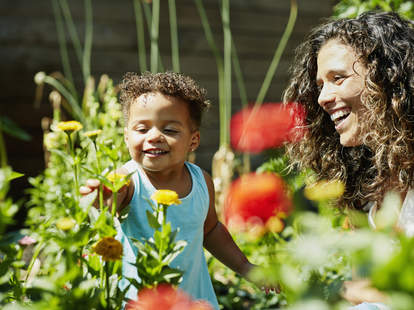 Children who see themselves as more connected to nature tend to act more sustainably and describe themselves as happier, according to a new study published in the journal Frontiers in Psychology.
The study focused on 296 children between the ages of 9 and 12 in a northwestern Mexican city. Kids were asked about their attitudes towards outdoor experiences and their thoughts on sustainable behaviors such as giving away used clothing, saving water and recycling.
Based on the kids' answers, researchers found that kids who felt the most connected to the environment were more likely to agree with statements such as 'picking up trash from the ground can help the environment,' 'taking care of animals is important,' and 'human beings are part of the natural world.'
The same kids who were the most concerned about the environment were also the most likely to say they were happy.
The researchers behind the study say their findings are limited since all the children are from the same city, but that the study can still shed light on 'the positive psychology of sustainability in children.' Researchers hope that these findings will help parents and teachers promote kids' exposure and contact with nature and the outdoors.
For more information, visit: https://go.nowth.is/3e4bpur.