Coral Reefs in Western Indian Ocean at Risk of Extinction
A study in the journal Nature Sustainability found that all of the coral reefs in the western Indian Ocean are at high risk of becoming 'functionally extinct' by 2070 due to overfishing and global warming, according to the Guardian.
Researchers looked at reefs in the western Indian Ocean, from Seychelles to South Africa, and used the framework for the International Union for Conservation of Nature's Red List to determine the risk of extinction in 11 subregions. The assessment found that coral reefs surrounding the island nation of Madagascar are critically endangered and will be affected most by global warming, while reefs along the East African coast are vulnerable and more affected by overfishing.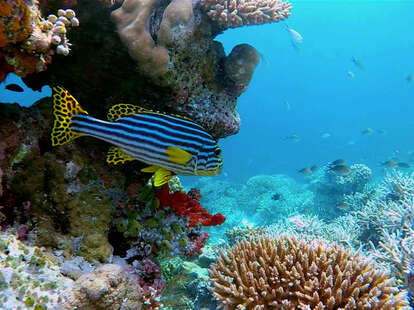 Around the world, coral reef cover has reportedly been cut in half since the 1950s and is expected to continue to decline as global warming intensifies.