Indonesia Lifts Ban on Destructive Trawl Nets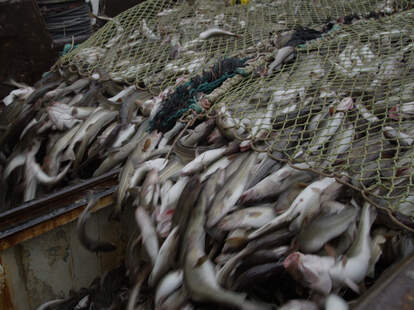 The Indonesian government lifted a decades-old ban on the use of seine and trawl nets, which scientists and marine conservationists have blamed for overfishing and damage to coastal reef ecosystems.
While the nets are reportedly very good at catching large amounts of fish, according to conservation news organization Mongabay, they are also non-discriminatory, meaning they don't just catch the fish they intend to. In fact, a 2010 study showed that approximately 50% of seine net catches were bycatch such as sharks and sea turtles.
Susan Herawati, the secretary-general of NGO the People's Coalition for Fisheries Justice (KIARA), said that lifting the ban will put pressure on already overexploited fishing grounds. She added that small-scale fishermen who use less destructive equipment will be left at a disadvantage.
'The decree signals that the fisheries ministry doesn't take into account the 470,020 small-scale fishers along the northern coast of Java Island whose livelihoods are highly reliant on the fish resources,' Herawati told Mongabay.
Fore more information, please visit Mongabay.com.