This Company Is Trolling Congress for Its Inaction on the Climate Crisis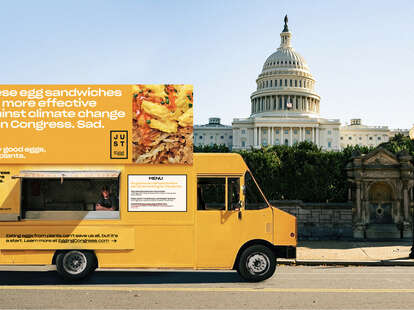 Plant-based egg company JUST Egg is using Earth Month to launch a campaign calling out lawmakers for not doing enough to combat the climate crisis.
JUST Egg's campaign includes billboards in Washington, D.C., that mention lawmakers by name, as well as QR codes that allow you to send messages to Congress urging leaders to take action to curb the climate crisis.
If you're not in Washington, D.C., and want to help, you can make your voice heard by going to its campaign site and sending a message asking your representatives to take action on climate change.