NowThis Earth Will Explore Human Impact On Our Planet's Health
This is not a drill. This is now.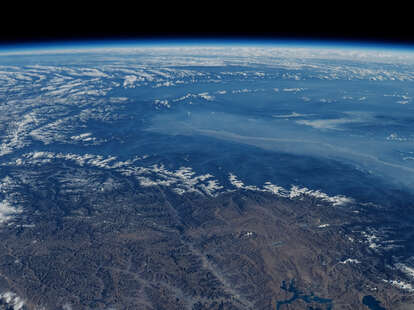 To better inform, change, challenge, and encourage action, NowThis launched a new major editorial endeavor: NowThis Earth. Created in partnership with Earth HQ, the media arm of Global Commons Alliance, the new channel focuses on comprehensive coverage of human impact on our planet, and how to respond.
NowThis Earth will cover issues beyond the climate crisis to include how human action is impacting endangered species, biodiversity, the health of our oceans and forests, as well as vulnerable communities. With daily planet-focused news stories, coverage of changemakers focused on these issues, interviews, op-eds, and select calls to action, NowThis aims to inspire informed decision making about the future of our common home.
NowThis' announcement comes as 70 world leaders pledge to take major action halting the climate crisis.
The channel kicked off with noted scientist Bill Nye, who introduced a live tracker focused on the human impact on our planet's health and the U.N.'s commitments to green solutions over the next decade.