Rare Ant Saved From Extinction Using DIY Tools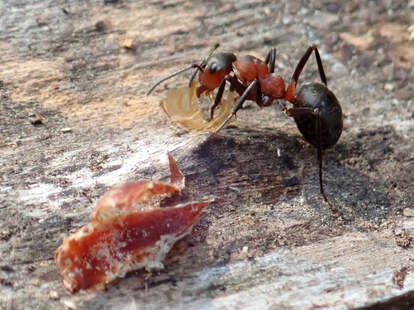 A project led by wildlife charity Buglife and the Devon Wildlife Trust managed to rescue the narrow-headed ant from extinction using garden equipment, old fish tanks, and net curtains to relocate ant nests to former sites.
The narrow-headed ant was once found across Southern England but is now confined to Devon and the Scottish Highlands. The population has been dwindling since losing its heathland habitat to urban growth over the past 50 years. Heathlands are open landscapes covered in plants such as heathers, gorse, and heathland grass.
The ant's preservation team, which includes local volunteers, has created, restored, and maintained heathland habitats, which are home to 200 of the ant nests. The team also introduced cattle to keep vegetation from overshadowing the ant nests and to prevent it from smothering the open heath. The ants were given slices of apples as a housewarming gift since the sugar provides energy.
There's more work to be done until the narrow-headed ant is no longer classified as endangered, but conservation efforts have bolstered the rare ant's chances of survival.