Renewable Energy Will Overtake Coal in 2025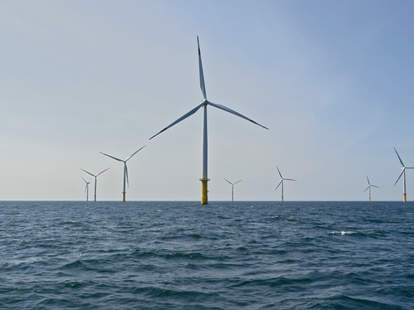 Solar and wind power are on pace to overtake coal in the next five years as the world's largest producer of global electricity, according to the International Energy Agency.
Coal's five-decade-long domination will cede in 2025, as investments into renewable energy ramp up among the world's largest countries in an effort to reduce carbon emissions.
The IEA report said, 'The COVID-19 crisis is hurting — but not halting — global renewable energy growth,' noting that 'renewable markets, especially electricity-generating technologies, have already shown their resilience to the crisis.'
IEA Executive Director Fatih Birol said, 'Renewable power is defying the difficulties caused by the pandemic, showing robust growth while other fuels struggle, the resilience and positive prospects of the sector are clearly reflected by continued strong appetite from investors — and the future looks even brighter with new capacity additions on course to set fresh records this year and next.'
The report noted that almost 90% of newly generated electricity in 2020 will be renewable and will only continue to accelerate, making renewables the world's largest power source by 2025.