This Plane Could Be the World's Fastest All-Electric Vehicle
Rolls-Royce PLC, which is separate from the automobile brand manufactured by BMW, claims to have created the fastest electric vehicle in the world. Their plane, named the 'Spirit of Innovation,' clocked a maximum speed of 387.4 mph during its experimental runs and broke the record for fastest electric vehicle. It went 345.4 mph over 3 kilometers and 330 mph over 15 kilometers. The electric plane also climbed to 3,000 meters of altitude in 202 seconds.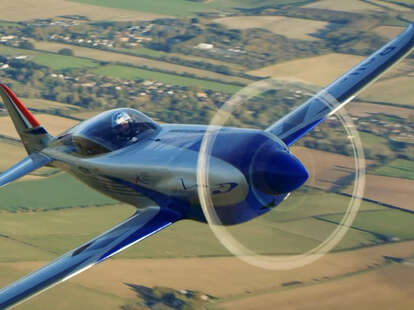 The plane is driven by a 400kW electric powertrain and a propulsion battery pack that Rolls-Royce claims to be the 'most power-dense' ever created in aerospace. It broke the previously held record for speed over 3 kilometers by 132 mph. However, the industry has a long way to go as commercial passenger aircraft typically fly at approx 550-575 mph over long distances.
Rolls-Royce is a British producer of aircraft engines. While the name is known for luxury vehicles, Warren East, the CEO of Rolls-Royce, said in the company's press release: 'Following the world's focus on the need for action at COP26, this is another milestone that will help make 'jet zero' a reality and supports our ambitions to deliver the technology breakthroughs society needs to decarbonise transport across air, land and sea.'