According to a study by researchers at the University of Wisconsin, up to one-third of Wisconsin's gray wolves have died following the federal government's loosening of protections around the species. Wisconsin was the first state to legally resume hunting in February 2021 after a pro-hunting organization won a court case, granting the group the right to kill the animal for sport for seven days.
When allowing the hunting season to begin, Wisconsin authorities authorized 119 wolves to be killed. The season had to be cut short after only three days because hunters surpassed that number, killing 218 gray wolves. Researchers believe another 95 to 105 wolves were killed due to poachers, bringing Wisconsin's total gray wolf population to between 695 and 751. In spring 2020, the population was at least 1,034.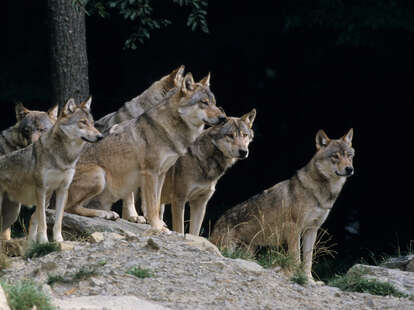 The U.S. Fish and Wildlife Service removed federal protections of gray wolves in October 2020, stating that the animal's population had recovered from its near-extinction status. However, environmental and animal rights groups have called the move premature as the population has not been fully recovered to its historic range.
Environmental and animal rights groups are calling for the Biden administration to reinstate federal protections for the gray wolf, as loosened restrictions will cause a large number of wolves to be killed in a short period of time. Researchers also believe a large number of wolf packs will not be able to successfully reproduce this year as a lot of alphas were killed during the hunting season.