5 Tech Gifts You Can Still Grab
Our personal recs for all the procrastinators out there.
Happy Holidays! I'm Alejandro Alba, Tech Correspondent at NowThis, popping in to bring you some last minute tech gift ideas.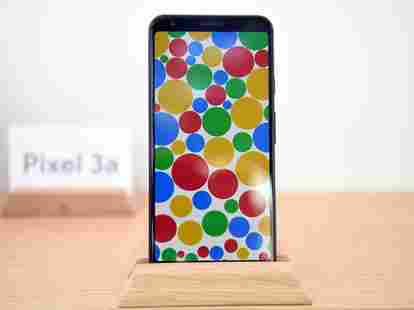 Getty Images (Pixel 3a shown)
For The Night Owl
If you're looking to gift a smartphone with one of the best cameras in the market, then you should look into the Pixel 3a. The Pixel's Night Sight and astrophotography makes it the ideal phone to take on a night out. You'll be able to capture your best moments in low lighting — including stunning photos of the night sky — without the harsh lighting from the flash. You can watch me try it out in my review here.
Know This: Now, I know the Pixel 4 also came out this year, but it doesn't have enough upgrades to justify its $799 price tag. That's why I recommend sticking to the Pixel 3a, you still get an amazing photo quality, but for $299.
Getty Images
For The Apple Lover
Nearly every major tech company announced their own earbuds this year — although we'll have to wait until 2020 for Google's Pixel Buds and Microsoft's Surface Buds. In the meantime, I recommend the AirPods Pro, which are water resistant, have noise cancellation, and even interchangeable silicon tips (because no two ears are the same size).
 
So, hopefully, you'll no longer have to worry about losing them because they fall out of your ears or they stop working because you sweat too much.
Know This: The AirPods Pro are some of the more expensive wireless earbuds in the market with a price tag of $249, but I'd argue they're finally worth getting. Plus, the new audio share feature is a nice added benefit — you can watch me demonstrate how to set this up right here.
Getty Images
For The Homesick
I know a lot of you might still not trust Facebook, but the Portal is actually a nice product that ~allegedly~ puts privacy and security front and center. The device is great for video chatting with loved ones, and also doubles as a digital photo frame. If you don't want to use it's smart assistant abilities or video chat components, you can just physically disable the camera and the microphone.
Know This: The Portal starts at $179. But you can also get the Mini or the TV version for $129 and $149, respectively. But you might want to check the Portal site for discounts and bundles.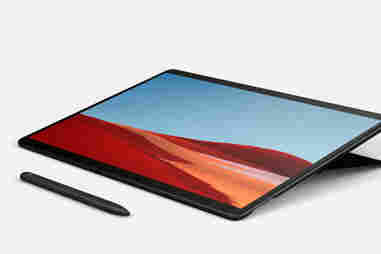 Microsoft/Windows
For The Versatile
If you're not stuck inside the iOS ecosystem, then you should definitely check out the new Surface Pro X, which is the latest, thinnest, most stylish Surface Pro yet. It comes with a new rechargeable stylus that looks like a carpenter's pencil and hides away inside the type cover. Honestly, it's my favorite Surface product, and you can watch me play with the feature here.
Know This: The Pro X starts at $999, but depending on how much memory and which accessories you get, the price can go up.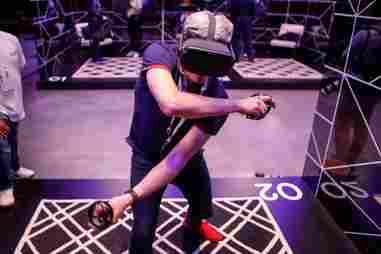 Getty Images
For The Gamer
Good virtual reality has never been this accessible, so if you know someone who wants to try out VR, this is the headset you want to give them. It's completely wireless and doesn't require a seperate computer. All they have to do is unwrap it, power it up, strap it on, and immerse themselves into the virtual world. Watch me play with one here.
Know This: The Oculus Quest starts at $399, but it's worth checking online to see if there are any good deals.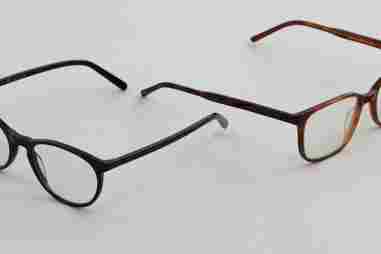 Pixel Eyewear
For The Eye Health-Conscious
Now I know this is all a lot of tech, so I thought, why not throw in a bonus item? The Pixel frames are not smart frames with holograms. They're actually just a normal pair of glasses with blue light protection that reduce digital eye strain, so they're ideal for people who are staring at screens all day.
Know This: Blue light emitted by screens can cause damage to the retina. Long exposure to blue light can also cause eyestrain, eye fatigue, migraines, and dry eyes. So if you want to avoid all that, you can buy a pair of Pixels starting at $75.
 
That's it for our tech-focused holiday gift guide! Hopefully there's something that caught your eye. I know I'll definitely be asking for a pair of Pixel eyewear. If there's nothing that appeals to you, well, just remember love and kindness is always free.
 
Hope y'all have a great holiday season with the ones you love!
 
— Alejandro Alba, Tech Correspondent