5 Tech Stories You'll Keep Seeing In 2020
Facial recognition to the battle of the streaming services.
Hey there! I'm Alejandro Alba, Tech Correspondent at NowThis, filling in on this tech edition of KnowThis to bring you 5 headlines that both recap 2019 and tells us what to expect in 2020.
The Battle Of The Streaming Services
Streaming services are the new cable — but there's officially
too many to choose from
. Netflix, Hulu, Prime Video, Disney+,
Apple TV Plus
, and the list just goes on and on. If you were to subscribe to 6 to 10 services, you'd be paying anywhere between $60 to $90 a month, according to
this calculator
— that's equivalent to a basic monthly cable TV bill. But with so much good programming and exclusive content, you're bound to get a few (or steal your friend's cousin's doctor's password to watch the latest "it" show). Disney+ broke records with
10 million subscriptions
in just one day (we wouldn't have
baby Yoda memes
otherwise), and Apple TV Plus programming is already
being nominated for Golden Globes
. But all this exclusive content is
helping piracy make a comeback
. Consumers are overwhelmed and sometimes don't want all of a streaming service, just specific shows on it. So instead of paying, they go looking through torrents for their favorite shows — just like in the good ol' Limewire days.
Know This: Going into 2020, you will see a few more streaming services launch, including Quibi (April), NBC's Peacock (April), and HBO Max (May). Experts not only expect these services to keep increasing torrent traffic, but they expect to start seeing more advertising on these platforms. It's inevitable if we don't want to see the prices go up. But maybe with the incoming recession you'll have to start cutting on subscriptions (like some of our parents did with cable).
Facial Recognition Is Everywhere… Even At Your Dog's Pet Store
Facial recognition might be convenient when you want to unlock your phone, but it's also a
flawed technology
that is being used to surveil citizens on a massive scale. It's being used at
airports
, schools,
malls
,
pet stores
, and even
Taylor Swift concerts
(don't mean to be fear mongering, but it's just everywhere). The Secret Service also plans to use
facial recognition at the White House
. Organizations such as the ACLU and representatives including
Rep. Alexandria Ocasio-Cortez have called out tech giants
(lookin' at you, Amazon and Facebook) for using facial recognition without people's consent and selling their facial data to the government and unknown third party entities. This has led cities like
San Francisco
,
Sommerville, MA, and Oakland, CA
to ban the facial recognition from being deployed.
Another issue with facial recognition is that the A.I. behind it is mostly designed by and for white men. So if you're a person of color, you'll most likely be misidentified and could end up in a criminal database. I did a segment on unbiased A.I. earlier this year for our show "ConTECHtual." If you have a few extra minutes, it's worth checking out.
Know This: If you're planning to go to the Tokyo Olympics next summer as either media, a sponsor, volunteer, or even athlete, know your face will be scanned. The Olympics is using facial recognition technology for the first time to check in all accredited attendees, saying facial recognition is twice as fast as regular ID checks — which Tokyo 2020 organizers claim leads to shorter waits in line and better security.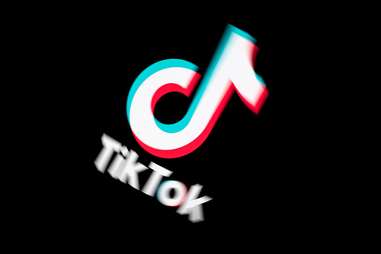 TikTok's Rise To The Mainstream
If you're still trying to figure out what TikTok is, get with it and
watch this video
! All you really need to know is that it's the app everyone is flocking to —
even Reese Witherspoon
. TikTok has given us
Kombucha Girl
, the
Gitup Challenge
, and a plethora of adorable pet content like the Mr. Sandman Cat. In February, TikTok users created a new challenge to help
Americans who are homeless
. The Army also started
using the app to land new recruits
, but that process is now being questioned by lawmakers because it could be a national security risk. And speaking of government meddling, the U.S. currently has an
open national security investigation into TikTok
and its owner, Beijing-based company ByteDance, because it believes the app could be censoring political content and storing personal data.
Know This: TikTok put together a list of its best videos, and so did we. Looking into 2020, expect the app to start offering ways to monetize on content. "We're at the beginning stages of exploring different models and ways we can connect creators with brands and opportunities," Vanessa Pappas, the general manager of TikTok North America and Australia, told The New York Times. So if you want to start building a following, now is the time.
Facebook's Second Dad, Terrible, No Good Year In A Row
Facebook has not been able to recover from its 2018 PR crisis following the
Cambridge Analytica scandal
. 2019 introduced a new slate of problems for the social network, including controversy around its
new cryptocurrency Libra
, its
fact-checking policy
practically being non-existent, and allowing politicians to run
fake political ads
— which actor
Sacha Baron Cohen
called out. Facebook has been under a lot of pressure from Congress and other regulators across the globe. Due to its data practices, acquisitions, and product development, Facebook is now one of several tech giants facing an antitrust review by the U.S. Department of Justice, the Federal Trade Commission, and nearly all state attorneys general.
Know This: News about Facebook in 2020 will mostly be on what the tech giant is doing to combat the spreading of disinformation ahead of the presidential election and its expected launch of Libra.
Fortnite Pushed Videogame Boundaries (Including With A 48-hour Blackout)
In October, about 6 million gamers gathered online to witness "the end" of Fortnite (not permanently, of course). Gamers experienced some spectacular video game storytelling when the world of Fortnite and its characters were sucked into a black hole, then the game went completely offline
for nearly 48 hours
. The event marked the end of an in-game chapter and promoted the next. Although many believe developer Epic Games might've taken a gamble with this stunt, it only made the game better and more exciting — Fortnite had the most profitable year of any video game, ever. It raked in
$2.4 billion
in 2018, according to a list compiled by SuperData, a Nielsen company.
Since its launch, Fortnite has been criticized relentlessly for stealing trendy dances and creating addiction, and it even became a profession backed with scholarships (wish I had a gaming scholarship when I was still in school). But nevertheless, the app has been successful. And while trapping young players in hours of gameplay, there's no denying the game is innovative and fun.
Know This: Fortnite won't last forever, but you can rest assured it'll still be hot in 2020. Since the black hole, Epic Games has been releasing new content — including "Star Wars" skins — and will continue to do so until early February 2020. So keep an eye out for new stuff, including gifts!

That's it for today. Thanks for reading! Hope y'all are spending some quality time with loved ones this holiday season and are able to disconnect a bit from the internet.

—Alejandro Alba, Tech Correspondent
Video Of The Day: