"I'm gay, I'm Black, a furry, pretty much everything a Republican hates, and the best eSports player of the year, I guess!"
Dominique "SonicFox" McLean is considered to be the best Mortal Kombat player in the world, took home the trophy for best eSports player of the year in 2018. And in that victorious moment, they essentially proclaimed to more than 25 million people across the globe that the eSports world is in dire need of better representation.
The $1 billion industry is often criticized for its lack of diversity — while demographics of the eSports fan base roughly reflect the demographics of the U.S., the players that go pro are primarily white and east Asian men. People of color, women, people who are LGBTQ+, and those who are differently-abled face barriers even at the point of entry into the eSports industry.
How can we fix it? This university is trying to tackle the problem
A college in Virginia is pushing to diversify the industry with a grant newly awarded to them by the Department of Homeland Security. Hampton University is the first historically Black college or university to offer an academic program in eSports.
"As of now, eSports is not a diverse industry," David Hughes, a Hampton professor of sports management who's spearheading the initiative, told NowThis. "[This grant] allows us to not only lead the charge for diversifying the industry but puts us in a unique place for any company who wants to diversify their workforce to create partnerships with us," adding that this will put the school "in a position to serve as an equity change agent in eSports."
Hampton University received the more than $340,000 grant in July 2019, with some going toward building out an eSports lab. Housed in the campus library, the lab will contain laptops, TVs, and other gaming tech. In addition to the lab, students will be able to register for online courses in eSports coaching and eSports project management in March 2020, and the university will begin offering graduate courses in eSports in the summer. The lab will tentatively launch in the fall of 2020.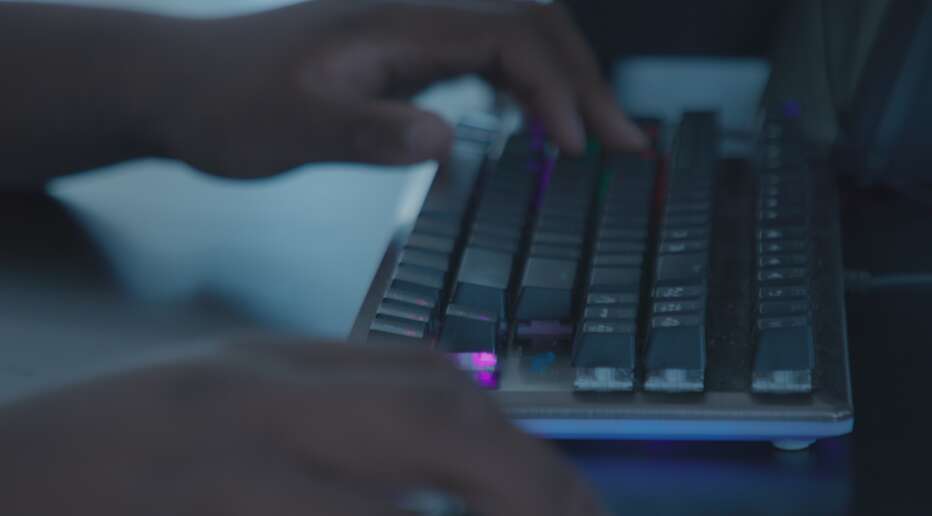 How we got here: The racial implications of the PC vs. console divide
Dr. Kishonna Gray, an associate professor at the University of Illinois who researches identity and gaming culture, said eSports is "continuing to ignore Black and brown gamers" and hopes this program is part of the solution.
"Diverse countries are represented. Diverse player styles are represented. When it comes to the bodies, it still reflects what the gaming industry has always looked like," Gray said.
Both Gray and Hughes have pointed out the disparities in terms of access to gaming in general. "Some studies [have] pointed out the cost of a gaming computer, software, and other expenses could be hindering the increase in diversity," Hughes said.
Gray also explained the major divide in the competitive gaming industry between those who play on the PC and those who play on console systems, like Xbox and PlayStation. PCs are held as the ideal system for gaming because it gives players better performance, resolution, and an increased level of customization. Professional gamers who play on PCs get more funding and opportunities.
Prizes for winning competitions for PC-based games are often in the millions whereas prizes for winning console-based competitions are in the hundreds of thousands. The divide, Gray said, is rooted in historical patterns of play that exclude Black and brown players.
"They didn't grow up with PCs. They didn't have the money for PCs. Graphic cards were too expensive. Their parents weren't able to afford it. But what their parents could do was save up enough money and buy them a console," Gray said.
Beyond that, there are countless stories of how gamers of color have been the target of online harassment. A July 2019 survey revealed that 24% of Hispanic/Latinx gamers, 31% of Black gamers, and 23% of Asian American gamers have been harassed because of their racial or ethnic identity.
Gray said she's glad that programs like Hampton's are beginning to crop up, especially for HBCUs, because they may address the needs of gamers that are left out of conversations in eSports. But Gray noted that for programs like this to be effective, they need to actively bring in all students, including women, and also create bridges to the professional eSports industry.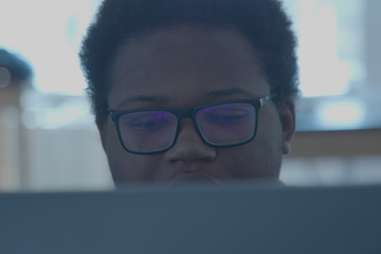 Who benefits from bridging the gap: "I really want this to really grow to something big"

Jamir Grier, a high school senior in Washington, D.C., understands how lack of access to resources, like PC builds for gaming, can be a deterrent. In fact, his own setup consisting of a monitor, keyboard, and desktop, cost nearly $1,500 to build.
"You have people who just never have been given the materials to perform on the level of the pros," said Grier, who captains his school's eSports team, the Cyber Knights. "When you give them the tools to perform on the level of the pros, they get pretty close."
Grier said programs like Hampton's could help bridge the gap.
"Hampton wasn't necessarily top of the list, so applying to it was kind of a 50/50," Grier said. "What pushed Hampton over the edge was the prospect of a gaming lab."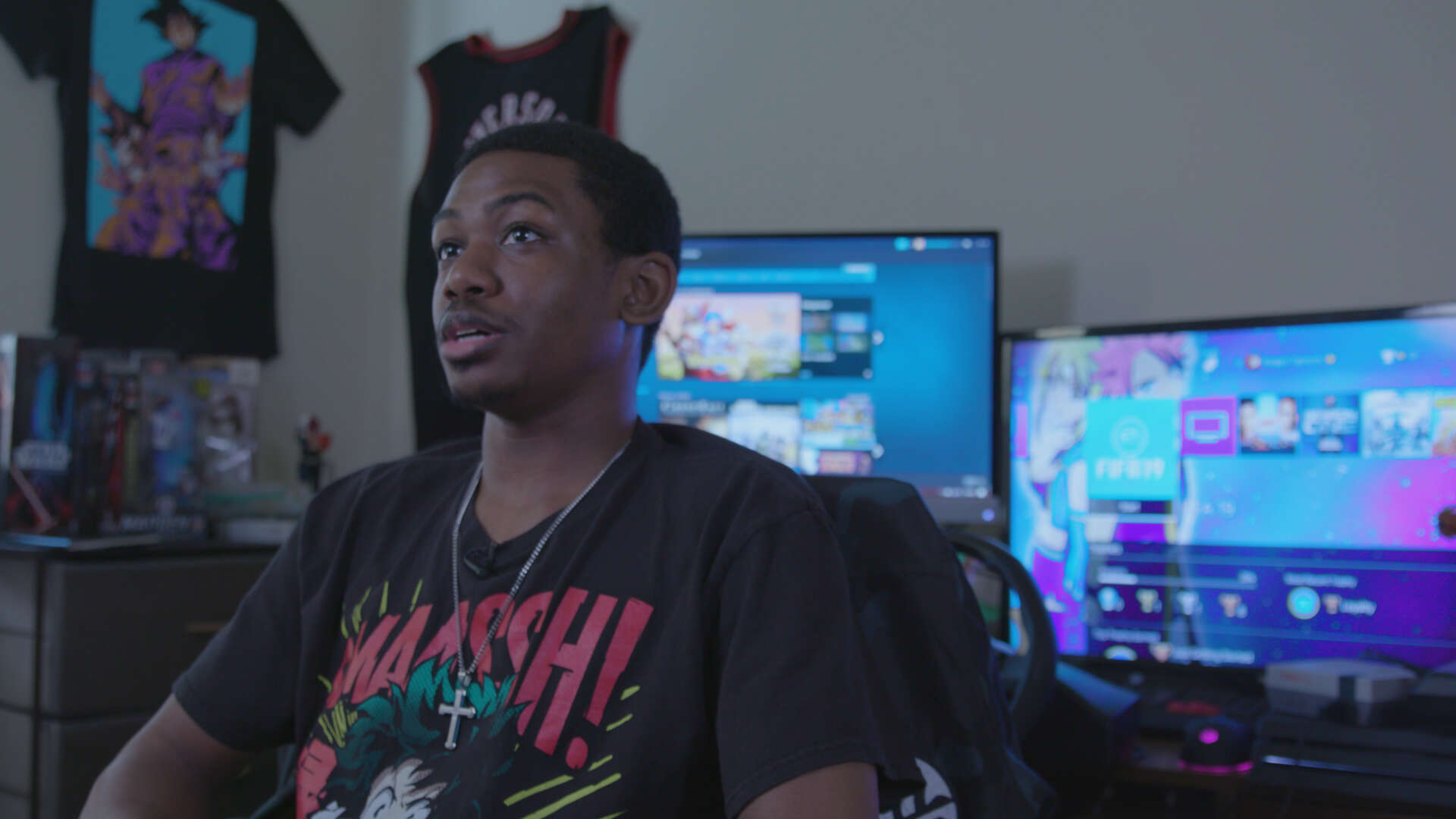 For Hampton sophomore Melvin Forrest, the eSports lab and academic program offer the chance to enact childhood dreams — some of Forrest's earliest memories include skipping daycare to play video games with his dad.
"We'd just play PlayStation while eating peanuts on the couch," Forrest said.
After Forrest began competing in online Call of Duty tournaments in high school, he started to think more seriously about competitive gaming. But he was dissuaded from pursuing a career because of the lack of diversity and stereotypes around the industry.
"People would tell me like, 'Yo, gaming is not for you. You can't play video games all your life.'"
The lab is a chance for Forrest to prove those early naysayers wrong.
"It went from people saying, 'You can't do it,' to now, 'it's there. There's an opportunity. Get it while it's there,'" Forrest said, adding that he's been in constant contact with Hughes since the eSports lab was announced. "I really want this to really grow to something big."