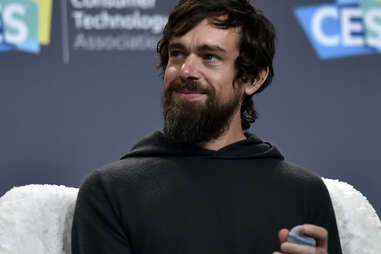 Twitter's CEO announced the platform will stop running all political ads in a move that drastically contradicts the stance taken by Facebook.

Jack Dorsey announced on Wednesday that it will stop all political advertising on the platform globally. In a series of tweets, he explained how complicated it is to police content, especially paid political ads— so they are circumventing the problem by banning them entirely.

"A political message earns reach when people decide to follow an account or retweet," Dorsey said. "Paying for reach removes that decision, forcing highly optimized and targeted political messages on people. We believe this decision should not be compromised by money."

The announcement seems to be a response to the scrutiny Facebook has received lately for its failure to moderate false news and advertisements. During a recent congressional hearing with CEO Mark Zuckerberg, representatives scrutinized Facebook's leniency when policing false news and ads. Presidential candidate Sen. Elizabeth Warren also recently took Facebook to task by purposefully running a false ad on the platform for the purpose of exemplifying how easy it is to spread fake news.

Though Twitter's stock has already fallen slightly because of the announcement, the move may help prevent Twitter from receiving the same scrutiny that Facebook has been under. Twitter CFO Ned Segal also tweeted that the company brought in less than $2 million for political ads during the midterm elections.