Australian Gov't Lists 113 Species in Need of Emergency Help After Bushfires
The list includes multiple mammals, frogs, birds, and more that need immediate intervention to survive.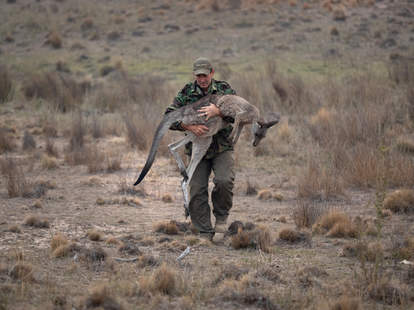 The Australian government has released a list of 113 animal species that need "urgent management intervention" to survive.
On Tuesday, the Department of Agriculture, Water and Environment posted the list on their website which includes 13 birds, 19 mammals, 20 reptiles, 17 frogs, 5 invertebrates, 22 crayfish and 17 fish species in southern and eastern Australia that need aid after the devastating bushfires. They also reported that no extinctions were recorded.
The species in need were determined by how much of their habitat was destroyed by the fires, which ravaged parts of Australia from September 2019 to January 2020, and by how vulnerable they were before the fires. If 30% or more of their range was destroyed, they were added to the list.
This most recent bushfire season in Australia burned approximately 27 million acres, killing an estimated 1 billion animals and at least 24 people.
Two of the species on the provisional list include koalas and the platypuses, which were already at risk before the fires started. The government also added that a huge portion of plant life was destroyed.
"Many [species] were considered secure and not threatened before the fires, but have now lost much of their habitat and may be imperilled," the report read.
Some of the damage has yet to be fully assessed because of ongoing fires in parts of the country.