2019 Had The Most Mass Killings On Record
A database shows that of those mass killings, 33 involved firearms.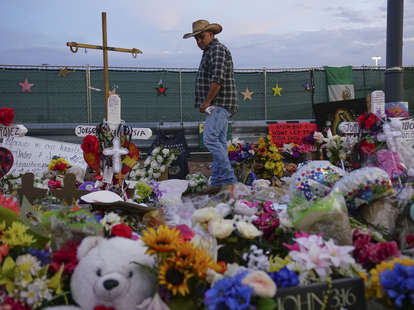 A database compiled by The Associated Press (AP), USA Today, and Northwestern University shows that there were more mass killings in 2019 than any year, dating back to the 1970s.

The findings show there were 41 mass killings in 2019, which is more than have ever occurred in a single year since the database began tracking them in 2006. Other research that dates back to the 1970s shows no other years where more mass killings occurred.

According to AP, many of the 2019 incidents didn't make national headlines because they involved family disputes or gang violence. The incidents resulted in 211 deaths—which is the second largest after 2017, when 224 deaths occurred because of mass killings. Of the 41 incidents, 33 involved firearms.

Some of the incidents that occurred this year included the shooting in an El Paso, TX Walmart that left 22 dead, and another shooting in Odessa, TX that left seven dead.

Democratic presidential candidates like former Vice President Joe Biden and Elizabeth Warren have proposed plans for federal gun regulations in the hopes of reducing gun-related deaths. Congress recently approved a sizable spending bill that includes $25 million for federal gun violence research. It is the first time in 20 years that they have allocated funds for the issue.