2019 Was The Second-Hottest Year On Record
It also closed out the warmest decade yet.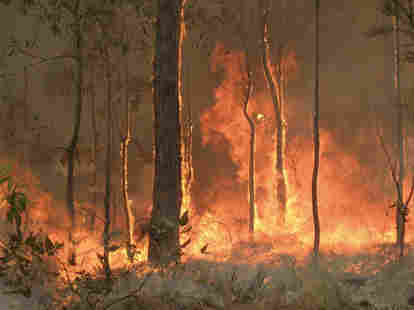 The year 2019 was the second-hottest on record, according to data released Wednesday by government researchers.
 
Independent analyses, released by the National Aeronautics and Space Administration (NASA) and the National Oceanographic and Atmospheric Administration (NOAA), found that 2019 was only slightly cooler than 2016—but it concluded the warmest decade yet.. The past five years have also been the warmest of the last 140 years—and researchers attribute it to increased emissions like carbon dioxide and greenhouse gases.
 
Since the 1880s, the average global surface temperature has been rising, and is now more than 2 degrees Fahrenheit above what it was in the late 19th century
"We crossed over into more than 2 degrees Fahrenheit warming territory in 2015 and we are unlikely to go back. This shows that what's happening is persistent, not a fluke due to some weather phenomenon: we know that the long-term trends are being driven by the increasing levels of greenhouse gases in the atmosphere," GISS Director Gavin Schmidt said.
 
Some countries that experienced intense increases in temperature were Australia and Alaska, the data showed. Alaska has had historically low rainfall, which has contributed to the deadly bushfires that have plagued the county's New South Wales (NSW) and Victoria areas.
NOAA reported last month that 2019 was Alaska's warmest on record, with March temperatures hitting as much as 20 degrees above historical averages.