"Abbott Elementary" star Sheryl Lee Ralph: "Education Is on the Ballot" in 2022 Midterms
In a three-minute-long PSA produced by WhenWeAllVote.org and provided to NowThis, Ralph expresses her love and appreciation for teachers and emphasizes what this election could mean to the future of education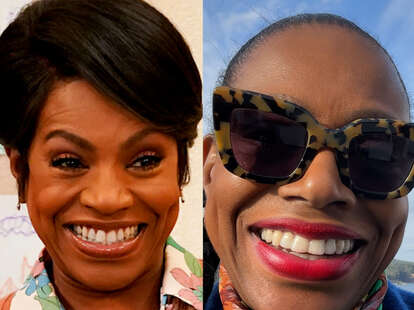 The midterm elections are next week, and "Abbott Elementary" actor Sheryl Lee Ralph wants you to get to the polls with education in mind.
In a three-minute-long PSA produced by When We All Vote and provided to NowThis, Ralph expresses her love and appreciation for teachers and emphasizes what this election could mean for the future of education. "While I only play the role of a teacher on TV, I know how important teachers are. And for educators, some of the decisions that impact your daily lives — compensation, working conditions, supplies, and more — happen at the local level and in our school boards," she says.
Ralph goes on to note the sorts of state and local races that can impact the education system. "Governors, state boards of education members, mayors, and countless local officials are on the ballot. They make decisions that directly impact our classrooms, from state standards to funding levels and facilities," she says.
She also highlights specific education-related measures that voters in several U.S. states will be considering on November 8. "Ballot initiatives in states like Idaho, Massachusetts, New Mexico will ask voters to approve more funding for K-12 education. West Virginia will ask voters if state lawmakers have the power to approve, amend, or reject decisions made by the state board of education. Colorado will ask voters to approve universal free meals, huh! And California voters must decide on a $1 billion funding stream for music and arts education in the state."
To find out more and get information about how to vote, watch the PSA above and then visit WhenWeAllVote.org.