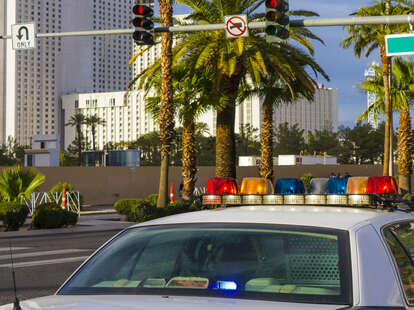 Getty Images
Getty Images
25-year-old Las Vegas resident Shane Lee Brown has filed a lawsuit against the Las Vegas and Henderson police departments for $50,000 on the grounds of false imprisonment, negligence, wrongful conduct, and civil violations after officers misidentified him for a white ex-felon.
The lawsuit alleges that "despite being informed of this mistaken identity, none of the unknown LVMPD police or LVMPD corrections officers bothered to review its own records to determine whether Shane Lee Brown was the subject of the warrant."
After police officers pulled Brown over for a traffic violation, they held him in jail for six days, even though Brown told authorities that he was not Shane Neal Brown, a 51-year-old white man who was wanted for firearm possession.
Brown also claims in the lawsuit that the wrongful arrest was a result of law enforcement ignoring crucial details such as booking photos, varying fingerprints, different dates of births, criminal identification numbers, and physical descriptions within the jail's booking system.
According to a 2020 study by the National Registry of Exonerations, 35% of wrongful conviction cases over a thirty-year period resulted from police misconduct.