Australia Fires: Here's How You Can Help
Bushfires plaguing Australia are forcing people out of their homes and killing millions of animals — nearly half a billion so far. Here are some ways you can help.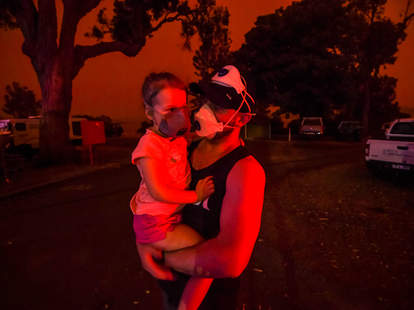 Bushfires in Australia have ravaged millions of acres of land, swallowing homes, killing more than 20 people and about 480 million animals. Devastating videos have shown wild animals like koalas and kangaroos struggling to survive.
Thousands of first responders have been working to put out the flames since they became more and more severe — the bushfires started back in September 2019 and have only gotten worse. Parts of New South Wales (NSW) and Victoria have been hit the hardest.
With the dry season just beginning, bushfires are expected to continue. Here are some ways you can help:
Local Fire Departments:

Wildlife Donations:
More Resources: