Australian Journalist Calls Her Baby 'Methamphetamine Rules' as a Test of Naming Regulations
'We chose methamphetamine thinking there's no way that anyone will see that word and think it's OK,' Drysdale said, according to The Guardian. 'But we were wrong.'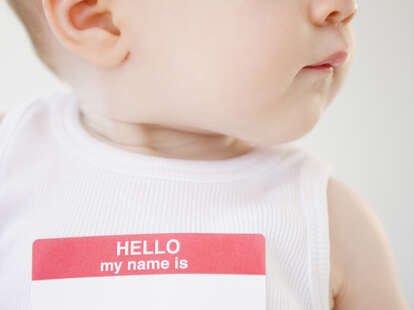 Getty Images
Getty Images
A journalist in Australia has named her baby 'Methamphetamine Rules' to test the country's naming regulations for the Australian Broadcasting Corporation's new show, 'What the FAQ.'
The mother, Kirsten Drysdale, a journalist and broadcaster, submitted the name of her third son to the New South Wales Births, Deaths and Marriages registry.
'We chose methamphetamine thinking there's no way that anyone will see that word and think it's OK,' Drysdale said, according to The Guardian. 'But we were wrong.'
To Kirsten's surprise, the unconventional name was approved, prompting the registry to acknowledge the error and strengthen its processes to address the 'highly unusual event.'
The rules for baby names in Australia prohibit offensive names, names longer than 50 characters, names with symbols, and names that imply official titles or ranks. Although the registry will work with the family to change the name, the original name will remain in the records forever.
According to the state government's website, the rules state that 'if a name for a baby cannot be registered and parents do not provide an alternative, the registrar may assign a name.' However, a spokesperson for the New South Wales Births, Deaths and Marriages registry reported that it 'does not choose what name parents give a child.'
Drysdale has not yet revealed her baby's new name, but her partner has suggested the nickname 'Speedy.'