Priests in Baltimore area abused approx 600 children over 80 years, MD AG probe finds
The attorney general's office identified 158 priests in the course of its investigation.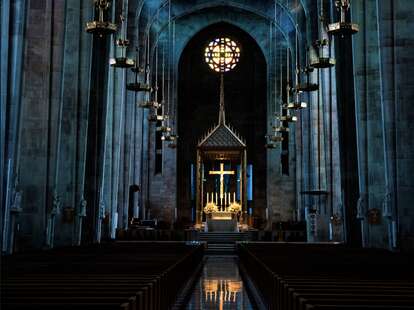 Photo Credit: Getty Images
Maryland Attorney General Brian Frosh recently completed an almost 4-year investigation into the sexual abuse of minors that occurred at Baltimore-area Catholic parishes over the last 80 years, identifying almost 160 priests who subjected more than 600 children to 'sexual abuse and physical torture.'
The attorney general's office has compiled its filings in a 465-page report, which it asked the Baltimore Circuit Court for permission to release Thursday. State law requires that the office get approval before releasing the report because it contains grand jury information, according to the Baltimore Banner.
Read the Baltimore Banner's entire, eye-opening report here.