Billionaire Will Give Away $9 Million As Part of Social Experiment
Yusaku Maezawa tweeted that he would be giving away 1 million yen (a little over $9,100) to 1,000 people through Twitter.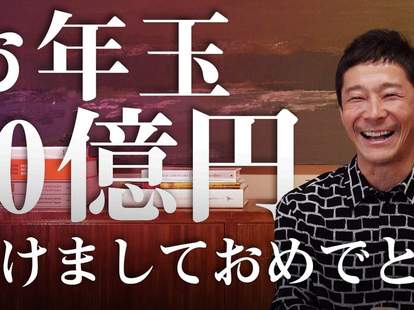 A Japanese billionaire is giving away $9 million through Twitter in an experiment to see if it makes the recipients happier.
Yusaku Maezawa, who is a tech and fashion tycoon, tweeted on December 31 that he would be giving away 1 million yen (a little over $9,100) to 1,000 people on Twitter. All they had to do was follow Maezawa and retweet him by January 7. 
In a subsequent YouTube video, Maezawa described why and how he'll be giving away the money saying, "It's a serious social experiment." He added that he recruited help from social scientists and that the recipients would be asked to answer questionnaires about how the money has helped their lives . 
This isn't the first time the billionaire has given away money—in January 2019, he promised 100 million yen, ($914,000) but winners only received around $9,000.
His latest giveaway is connected to his belief in universal basic income, which would provide payments to citizens on a regular basis. Presidential candidate Andrew Yang is an advocate for the same policy, saying it would free people from financial constraints and allow them to pursue more entrepreneurial work.  
More than 4 million people followed the rules of Maezawa's Twitter contest, and he said a lottery will choose the winners.
Being worth around $2 billion, Maezawa is known for his outrageous spending, He's also set to be the first passenger on Elon Musk's SpaceX voyage around the moon.