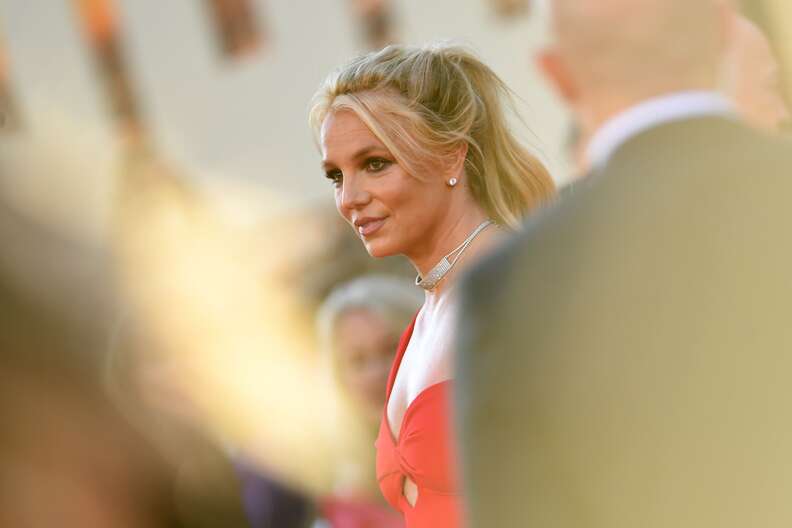 Britney Spears has broken her silence on the documentary that chronicles her rise to fame and the strict conservatorship that gave her father control of her life and finances, saying she felt "embarrassed."
In an Instagram post on Tuesday, Spears shared a video of herself dancing with an emotional caption about being "exposed my whole life." The popstar then mentioned for the first time the widely discussed New York Times documentary "Framing Britney Spears," which premiered in February. Spears was not interviewed for the documentary, though its director Samantha Stark has said the team "tried everything" to involve her.
"I didn't watch the documentary but from what I did see of it I was embarrassed by the light they put me in," Spears' caption read. "I cried for two weeks and well .... I still cry sometimes !!!!"
Fans and followers have paid close attention to Spears' Instagram presence ever since the "Free Britney" movement began in 2019, alleging that Spears' father has outsized authority over her decisions, even as she has been earning millions as a performer. Fans often dissect her posts and speculate about whether she is behind them.
Spears has been under a court-ordered conservatorship since 2008, when she was 26 and widespread speculation focused on her mental health. The legal agreement has given her father Jamie Spears authority over her finances and professional decisions. In February, a Los Angeles judge ordered Jamie Spears to remain a co-conservator alongside financial company Bessemer Trust— considered a marginal victory for Spears. Last week, Spears filed a petition to remove her father as conservator, similar to efforts her legal team made with middling success in 2020.
The recent documentary highlights the conservatorship as well as the paparazzi's relentless harassment of Spears throughout her prolific career.
"My life has always been very speculated ...watched ... and judged really my whole life," Spears continued on Instagram. " It takes a lot of strength to TRUST the universe with your real vulnerability cause I've always been so judged... insulted... and embarrassed by the media... and I still am till this day."
Since the documentary aired, celebrities and fans have defended Spears in light of the abuse and misogyny she faced from tabloids, journalists, and American society at a young age.
"I do what I can in my own spirituality with myself to try and keep my own joy ... love ... and happiness," Spears wrote on Instagram. "I'm not here to be perfect ... perfect is boring ... I'm here to pass on kindness."