CDC Releases Checklists To Help Schools, Businesses Decide When To Reopen
The open-ended guidelines recommend basic prevention practices including hand washing, social distancing and proper spacing between customers and/or employees.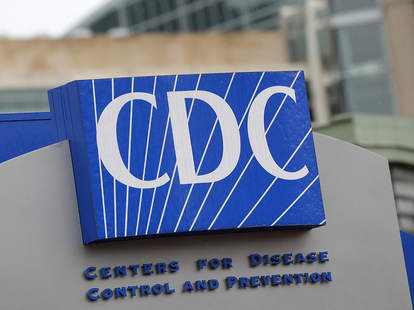 The Centers for Disease Control and Prevention (CDC) on Thursday released a set of checklists or "decision trees" to help schools, businesses, and transit systems decide when to open during the coronavirus pandemic.
The six checklists are designed to ensure schools, child care programs, camps, workplaces, restaurants, and mass transit systems have implemented apt safety measures before they reopen. Rather than offer hard-and-fast advice on when it'll be safe to operate again, the lists include questions about whether an organization's decision to reopen follows state and local orders. The lists also ask whether they've implemented safety protocols such as hand washing, face coverings, proper spacing between customers and/or employees, and plans for if employees get sick.
"The purpose of this tool is to assist employers in making (re)opening decisions during the COVID-19 pandemic, especially to protect vulnerable workers," the workplace decision tree reads. "It is important to check with state and local health officials and other partners to determine the most appropriate actions while adjusting to meet the unique needs and circumstances of the local community." 
The CDC's latest, open-ended guidelines are notably less rigorous than the agency's previous reopening guidelines, which the White House shelved in April for being too detailed and restrictive. The previous CDC guidelines, which were recently obtained and published by the Associated Press, included recommendations on future lockdowns. Those earlier guidelines came after the White House released its own reopening guidelines mid-April, called "Opening Up America Again."
Nearly all U.S. states have begun lifting or loosening restrictions that were put in place to slow the spread of the coronavirus (and most of those states have not met the White House's guidelines). But health experts have repeatedly warned that ending measures too early could lead to a spike in case numbers.
In a Senate testimony on Tuesday, public health expert Dr. Anthony Fauci warned against "needless suffering and death" if states reopen too soon.
"There is a real risk that you will trigger an outbreak that you might not be able to control," he said. "Not only leading to some suffering and death, but it could even set you back on the road to get economic recovery."
The U.S has over 1.4 million confirmed coronavirus cases, including over 85,000 coronavirus-related deaths, according to the Johns Hopkins University Tracker.