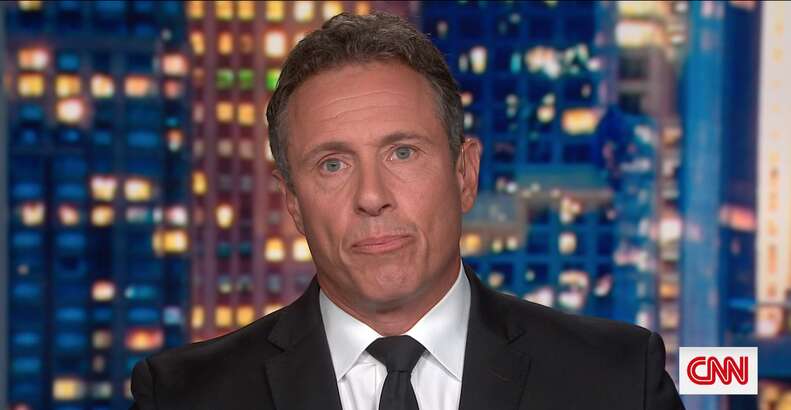 Chris Cuomo broke his silence this week on his brother, Gov. Andrew Cuomo's (D-NY), resignation amid an investigation that found the governor sexually harassed multiple women.
CNN anchor Chris Cuomo ended his show "Cuomo Primetime" on Monday with a statement about his brother's current situation and his own complicated involvement. Gov. Cuomo announced last week that he would be resigning from his position amid allegations of sexual misconduct from several women, including current and former employees. The governor has denied that he intentionally caused distress to his accusers.
"There are a lot of people feeling a lot of hurt and a lot of pain right now. And my hope is that ultimately everyone involved can get to a better place," Chris Cuomo said. "That some higher good will be served in all of this."
The anchor added that this will be his "final word on" Andrew Cuomo's scandal and reiterated what he has said in the past about CNN having rules that disallow him from reporting on his brother.
"I've told you, it's never easy being in this business and coming from a political family. Especially now. This situation is unlike anything I could have imagined," he continued. "Everyone knows you support your family. I know and appreciate that you get that. But you should also know, I never covered my brother's troubles because I obviously have a conflict and there are rules at CNN about that."
He added: "I said point-blank, 'I can't be objective when it comes to my family.' So I never reported on the scandal."
Chris Cuomo also mentioned that "long before any scandal," he had stated how Gov. Cuomo's appearances on his show would be "short-lived" because of their family ties. Gov. Cuomo was hailed as an influential and respected leader during the early months of the COVID-19 pandemic because of his frequent press conferences and often made appearances on media outlets — including CNN.
Chris Cuomo faced criticism in May and calls for his suspension after a report from The Washington Post revealed he had advised his brother on the allegations and joined in on strategy conferences with Gov. Cuomo's aides. Chris Cuomo apologized to his colleagues and said "it was a mistake."
"I tried to be there for my brother. I'm not an advisor, I'm a bro. I wasn't in control of anything, I was there to listen and offer my take," Cuomo said of his involvement. "And my advice to my brother was simple and consistent: Own what you did, tell people what you'll do to be better, be contrite, and finally, accept that it doesn't matter what you intended, what matters is how your actions and words were perceived."
Cuomo also said he urged his brother to resign "when the time came."
"My position has never changed. I never misled anyone about the information I was delivering or not delivering on this program. I never attacked, nor encouraged anyone to attack any woman who came forward. I never made calls to the press about my brother's situation, I never influenced or attempted to control CNN's coverage of my family," he said.
Cuomo joined CNN in 2013 after working on multiple other major broadcast networks including ABC and MSNBC. The anchor ended his segment on Monday by saying: "It was a unique situation being a brother to a politician in a scandal and being part of the media. I tried to do the right thing. And I just want you all to know that."