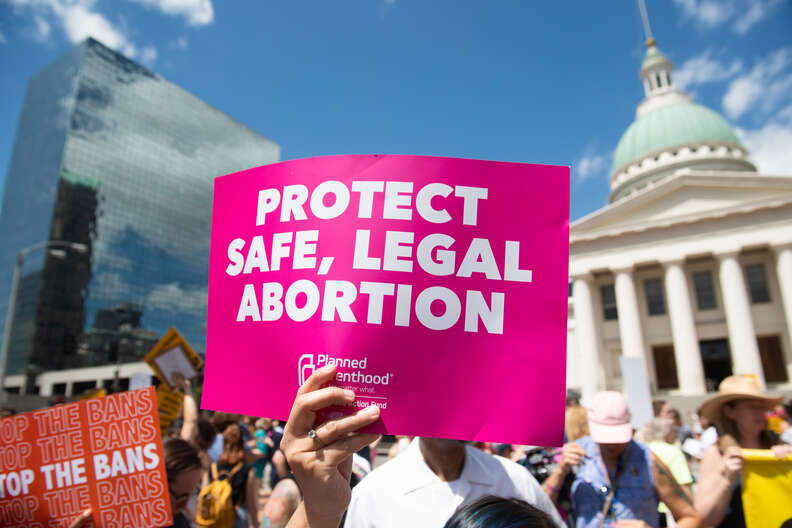 Colorado has voted to reject a proposed ban on abortions after 22 weeks of pregnancy.
On Tuesday, voters rejected proposition 115 with a majority vote of 59.1%, while 40.9% supported the measure, according to the New York Times. In the state of Colorado, abortions can be performed at any stage of the pregnancy.
The proposition would have restricted medical providers from performing a later abortion unless the procedure was "required to save the life of a pregnant woman." If the measure went through, providers would have been subject to a misdemeanor charge and a suspension of their licenses for performing abortions after 22 weeks.
Colorado was the first state in the U.S. to decriminalize abortion in 1967. This year's proposition was the fourth attempt since 2008 to regulate abortions in the state, according to the Denver Post.
While abortions after the first trimester are rare — less than 1.2% of the total procedures in 2016, according to the CDC — some women have the procedure after 21 weeks of gestation due to health issues or financial and geographic restrictions. Planned Parenthood has found that people who have abortions after the first trimester reported driving up to 100 miles to find a provider because there wasn't one nearby, the pregnancy was life-threatening, or they were adolescents, among other reasons.
Voters in Louisiana Tuesday night approved a measure to amend the state's constitution to eliminate any guarantee of abortion access or funding in the state. The disparate votes on abortion come as reproductive rights advocates are concerned about how last week's confirmation of Amy Coney Barrett to the Supreme Court could help overturn the landmark Roe v. Wade decision.
In 2019, the number of abortions performed in the U.S. were at a record low since Roe v. Wade legalized safe abortions nationwide, according to Planned Parenthood. The organization attributed the low number of pregnancy terminations to the Affordable Care Act allowing for easier access to birth control as well as fewer pregnancies in general.