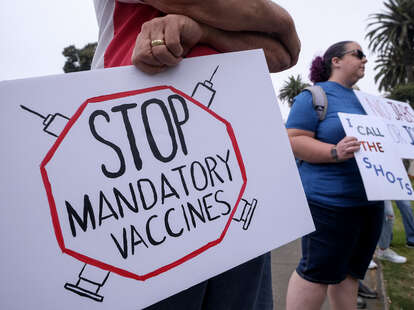 The response to the pandemic has created a stark contrast between red and blue areas in the U.S. Previous research has shown that Republicans were less likely to get the COVID vaccine than Democrats, as well as that Republican-voting counties had approx 73 more deaths per 100,000 people than Democratic areas.
But now, the most recent research has found a connection between COVID deaths and partisanship on a personal level.
Last month, the National Bureau of Economic Research published a study from researchers at Yale University. It looked at more than half a million death records from Ohio and Florida that were logged between January 2018 and December 2021. Researchers then matched each death record to a 2017 voter file to determine the individual's party affiliation.

The study's authors were specifically zeroing in on the "excess death rate" in those areas — deaths recorded during the pandemic relative to deaths that would have occurred in pre-pandemic conditions. Researchers found that "registered Republicans in Florida and Ohio had higher excess death rates than registered Democrats, driven by a large mortality gap in the period after all adults were eligible for vaccines."
They found that the introduction of COVID-19 vaccines, which occurred roughly a year into the pandemic's existence, played a large part in supercharging the divide. Before the vaccines' rollout, the average excess death rate was 76% higher among Republicans than Democrats. That gap continued to widen after the vaccines became widely available in the spring and summer of 2021, with Republicans seeing a 153% higher average excess death rate than Democrats.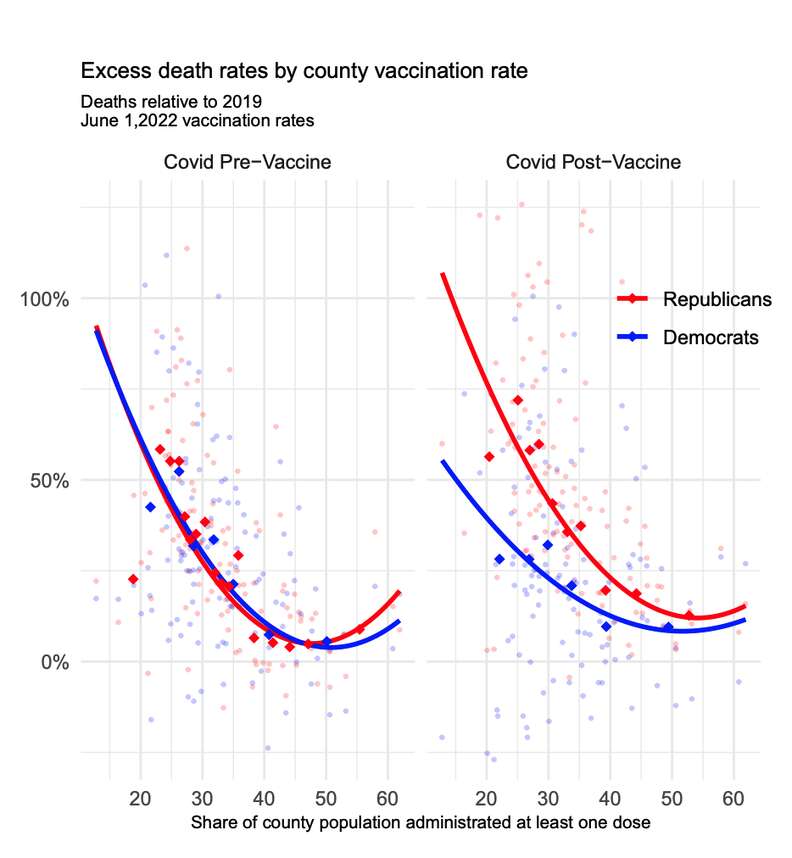 "If these differences in vaccination by political party affiliation persist, then the higher excess death rate among Republicans is likely to continue through the subsequent stages of the COVID-19 pandemic," the researchers concluded.
As of October 6, more than 96 million Americans have tested positive for COVID-19, and at least 1.06 million have died as a result of the virus.