"Darnella Frazier Changed The World": Teen Who Filmed George Floyd's Murder Praised After Verdict
The teenager who recorded the video that sparked a nationwide civil rights movement is being applauded for her bravery after ex-cop Derek Chauvin was found guilty of murder.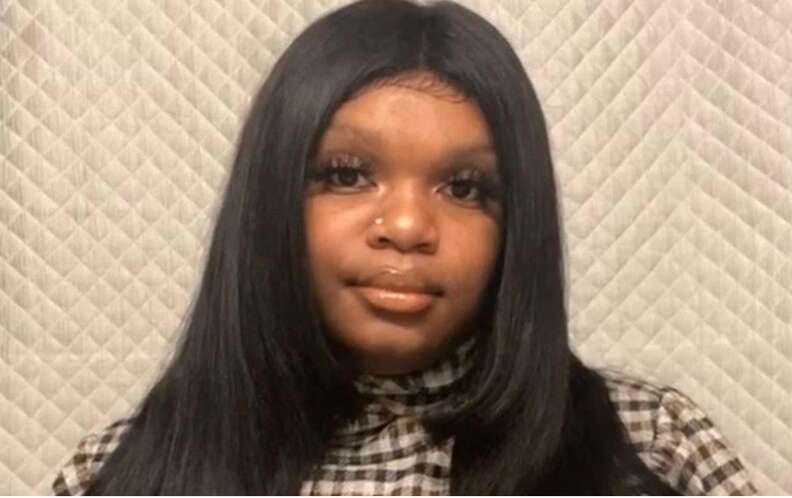 The teen who captured the final moments of George Floyd's life on video has been credited with providing essential evidence that helped lead to the conviction of former police officer Derek Chauvin.
Darnella Frazier posted on Facebook Tuesday that she "cried so hard" after Chauvin was found guilty on all charges for the murder of Floyd in Minneapolis. A jury convicted the former police officer of second- and third-degree murder, in addition to second-degree manslaughter.
In May 2020, Frazier recorded the disturbing video that sparked a wave of protests against police brutality and systemic racism across the U.S. and globally. Her footage told a different story of Floyd's murder than what a police report initially stated — igniting an ongoing societal onversation about why police officers' version of events is too often accepted with little interrogation or skepticism.
"This last hour my heart was beating so fast, I was so anxious, anxiety bussing through the roof," Frazier wrote on Facebook. "George Floyd we did it!! justice has been served."
The 18-year-old testified during Chauvin's trial and told the court that Floyd was "begging for his life" during his arrest. (Frazier was 17 at the time she filmed the video.) Chauvin was shown in Frazier's video kneeling on Floyd's neck for around nine minutes while Floyd repeatedly said he could not breathe.
Frazier was recognized with a PEN America award for courage in late 2020. The organization's CEO said at the time that Frazier "changed the course of history" with "nothing more than a cell phone and sheer guts."
After Chauvin was found guilty — a rarity in police violence cases across the U.S. — more people continued to praise Frazier for her contribution to a historic verdict in which a white officer was held accountable for a Black man's death.