DNA Test Reunites Mom, Daughter 51 Years After Kidnapping
The daughter's original birth name is Melissa Highsmith, but after her babysitter allegedly abducted her, she was renamed 'Melanie.'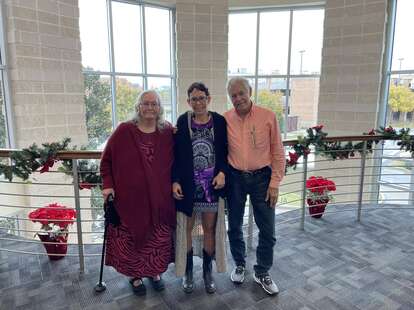 After decades of searching, a Texas couple reunited with their 53-year-old daughter, who went missing in 1971 when she was just 22 months old. The family was able to find each other again through an at-home DNA test and the help of a genealogist.
The daughter's original birth name is Melissa Highsmith, but after her babysitter allegedly abducted her, she was renamed 'Melanie.' She now wants to use her original name and intends to change it back officially.
Highsmith never knew she was missing, and when she initially received a Facebook message from her birth father, Jeffrie Highsmith, she thought it was a scam. But a DNA match between her father and her children proved there was a connection there. After her birth family mentioned a particular birthmark she should have on her back, Highsmith agreed to take a DNA test, the results of which showed she was, in fact, Melissa Highsmith.
"I just couldn't believe it," her mother, Alta Apantenco, told local affiliate KTVT. 'I thought I would never see her again.'
"Our finding Melissa was purely because of DNA, not because of any police / FBI involvement, podcast involvement, or even our family's own private investigations or speculations," one of the Highsmiths said on Facebook, per CNN.
In a statement, the Fort Worth Police Department said it was "overjoyed" that the Highsmiths were able to reunite and that it would continue investigating to "uncover all of the available information concerning Melissa's abduction that occurred 51 years ago."