Emergency Relief Fund Is Aiming Raise $4 Million for Domestic Workers
Domestic workers like nannies, house cleaners, and caregivers are usually unable to work remotely — making them especially at risk during a pandemic.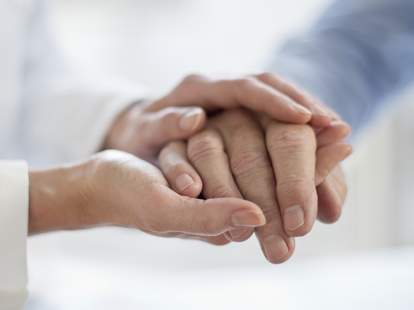 The novel coronavirus pandemic has created risk for many people in the U.S., especially those who don't have jobs that allow them to work from home. That at-risk group includes domestic workers like nannies, house cleaners, and caregivers.
The National Domestic Workers Alliance (NDWA) this week launched the Coronavirus Care Fund, in the hopes of raising $4 million to support at least 10,000 domestic workers facing hardship as a result of the pandemic.
 
"Domestic workers are being forced to navigate this crisis alone and without a safety net," NDWA executive director Ai-jen Poo said in a Monday statement. "Donations to the Coronavirus Care Fund will provide emergency assistance to nannies, house cleaners and home care workers who need help right now, giving them the stability they need to stay home and be a part of the solution to this crisis." 
 
The fundraised money will be distributed to workers via Alia, an online platform where they can earn paid time off and insurance. 
 
Many domestic workers lack benefits and the ability to take time off if they get ill. According to a Home Economics report, 82% of domestic workers lack paid sick time, and 25% reported having been fired for requesting time off. 
 
"Many nannies, who take care of our children, are still expected to show up to work or risk being fired without notice," Poo said. "House cleaners, who are cleaning and disinfecting our homes, are struggling to get protective supplies, and seeing a drastic increase in last-minute cancelations and some have already seen their income cut in half. Meanwhile, home care workers are working round the clock to care for some of the people most vulnerable to coronavirus, older people and people with chronic illnesses."
As of Friday morning, at least 14,250 coronavirus cases have been confirmed in the U.S., including at least 190 deaths, according to the Johns Hopkins University tracker.