Federal Government Executes A Woman For The First Time In Nearly 70 Years
Lisa Montgomery is one of 11 other federal death row inmates to be executed under the Trump administration.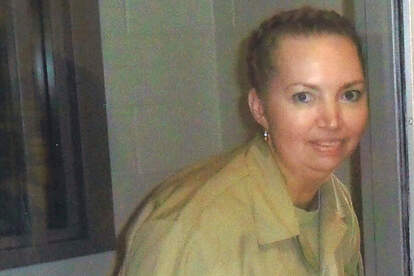 Lisa Montgomery on Wednesday became the first woman to be executed in the U.S. in nearly 70 years.
The 52-year-old from Kansas died by lethal injection at a federal prison in Indiana early Wednesday. She was the only woman residing on federal death row, and she was the first woman to be executed by the federal government since 1953.
Montgomery was sentenced to death in 2008 for strangling and killing Bobbie Jo Stinnett, 23, a pregnant woman in 2004. Montgomery cut Stinnett's baby from her womb and kidnapped the child. The baby survived.
Montgomery's death was the 11th execution that the Trump administration has carried out since it reinstituted the use of federal capital punishment last July. Prior to that, a federal inmate had not been executed in 17 years.
On Monday, an Indiana federal judge granted Montgomery a brief stay of execution, pending a competency hearing. A 7th Circuit Court of Appeals panel vacated the stay on Tuesday, and Montgomery was executed shortly thereafter.
"The craven bloodlust of a failed administration was on full display tonight," Montgomery's attorney, Kelley Henry, said in a statement. "The government stopped at nothing in its zeal to kill this damaged and delusional woman."
Montgomery's attorneys and her supporters argued that she lived with mental illness and experienced a personal history of trauma and abuse, calling her the "victim of unspeakable torture and sex trafficking."
Henry also said the Constitution "forbids the execution of a person who is unable to rationally understand her execution."
"The current administration knows this. And they killed her anyways," Henry said. "Violating the Constitution, federal law, its own regulations, and longstanding norms along the way."
The Trump administration is set to carry out two more federal executions before President-elect Joe Biden is inaugurated next week. A federal judge this week delayed the executions of death row inmates Dustin Higgs and Cory Johnson, who are both reportedly recovering from COVID-19.