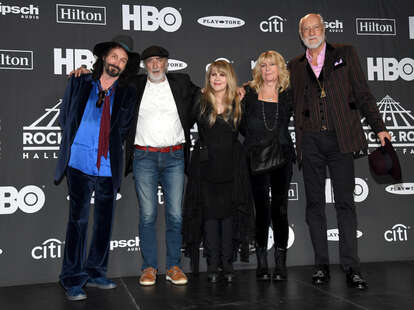 Mick Fleetwood, the co-founder and drummer of the band Fleetwood Mac, said that the band might not perform together anymore after the recent death of keyboardist and singer Christine McVie, who passed away in November 2022. Fleetwood spoke to reporters at the Grammy Awards on February 5 and said that it is 'unthinkable' for the band to continue following McVie's death.
"I think right now, I truly think the line in the sand has been drawn with the loss of Chris," Fleetwood said. "I'd say we're done, but then we've all said that before. It's sort of unthinkable right now."
The news might not please fans, but the 75-year-old drummer said that he still plans to perform — just without the band's name attached. There is still some hope that the band will continue performing together as they did in the past when McVie initially left the group in 1998 (she rejoined in 2014).
Fleetwood, Sheryl Crow, and Bonnie Raitt paid tribute to McVie by performing Fleetwood Mac's song "Songbird," which was written by McVie, during the Grammy's In Memoriam segment. McVie posthumously won a Grammy for Best Arrangement, Instruments and Vocals for the orchestral version of "Songbird."