Four Modern Optimists You Need to Know
From first-generation college mentors to 6th grade entrepreneurs, these amazing young individuals are using their optimism to make amazing things happen.
Paid Content For
These days, we could all use a little more optimism — something that these inspiring innovators, entrepreneurs, activists and mentors have in abundance. Together with our partner Colgate, we're highlighting the work of four incredible individuals, and thanking them for sharing their optimism with the world. Learn more about their hard work and how they are making a difference below.
This first-gen college student wants to inspire others like her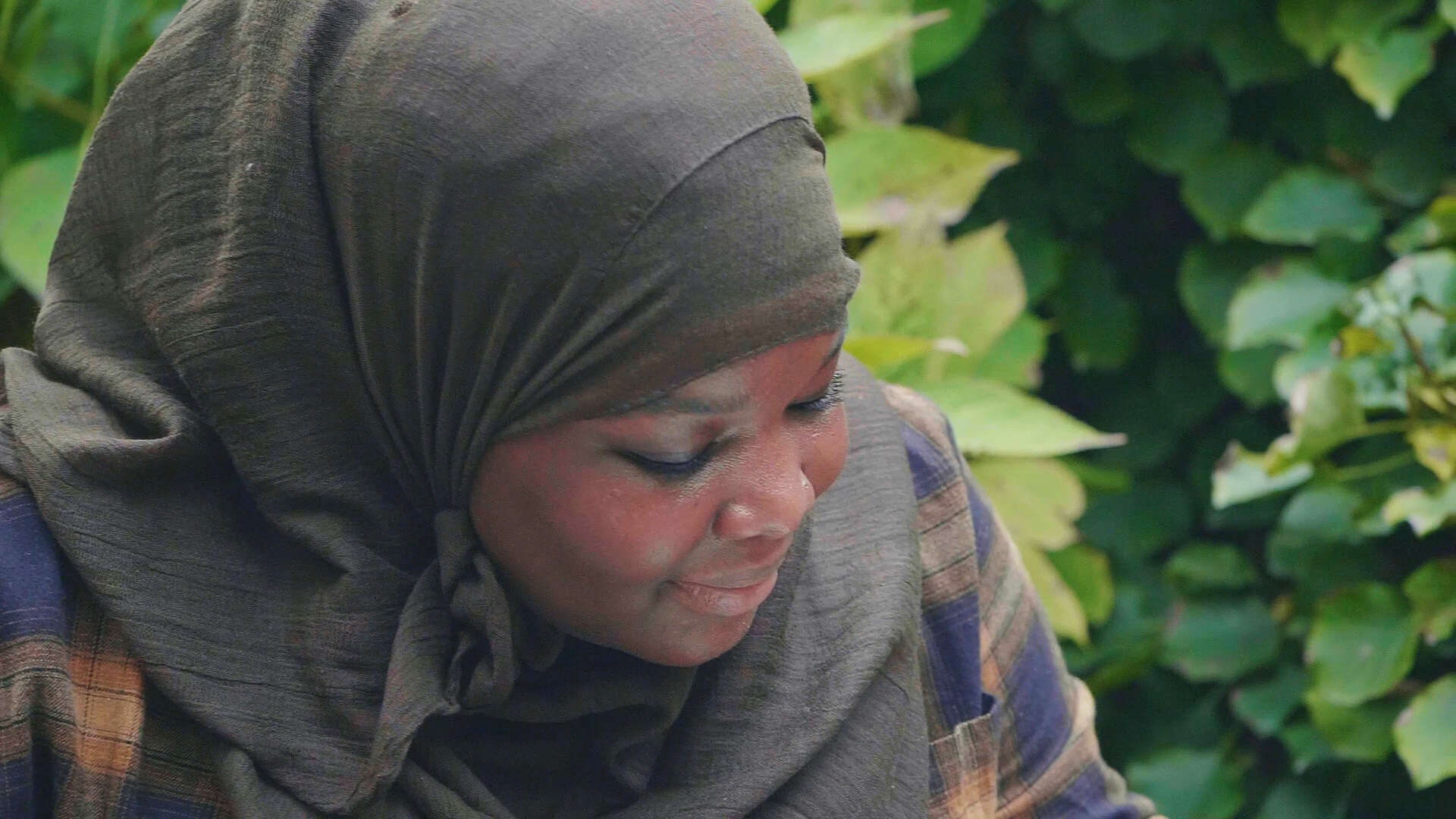 Aminata Touray is using her personal experiences to inspire others to achieve higher learning. Touray, whose family immigrated to the U.S. from Gambia, is the first in her family to attend college. Currently a freshman at Georgetown University, Touray is passing her knowledge on by mentoring first-generation and low-income high school seniors to help them get college-ready.
Touray says she was inspired by her own mentors and others who made an impact on her life who encouraged her to pay it forward. "They always told me to make sure that I give back to people," she said. "And now I want to do the same for young girls of color."
She says she believes in radiating positive energy to her mentees and others in her life when they are experiencing challenges.
"I think it's important to be optimistic, because you never know what type of impact you can have on someone, for just motivating them to do better," she explained. "A smile is power."
Watch our video below to hear more of Touray's inspiring story.

This teen launched a dog park event that gives back
Meredith Parr believes dogs are key to human happiness, and wanted to use her love of furry friends to find a way to make a difference. As a high-schooler she co-founded a charity dog park event to help dogs in need in her community.
Bring your Own Dog is an annual charity dog park event that supports no-kill shelters in Parr's home state of Michigan by donating its admissions fees. This event supports shelter animals that can eventually find forever homes. "I really think [dogs'] happiness and innocence rubs off on humans," Parr said.
She says she finds her optimism by helping those around her — especially four-legged friends. "I feel that the driving force for myself has always been the impact it creates on others."
Learn more in our video below.
This New Yorker created PPE kits to help demonstrators stay safe and healthy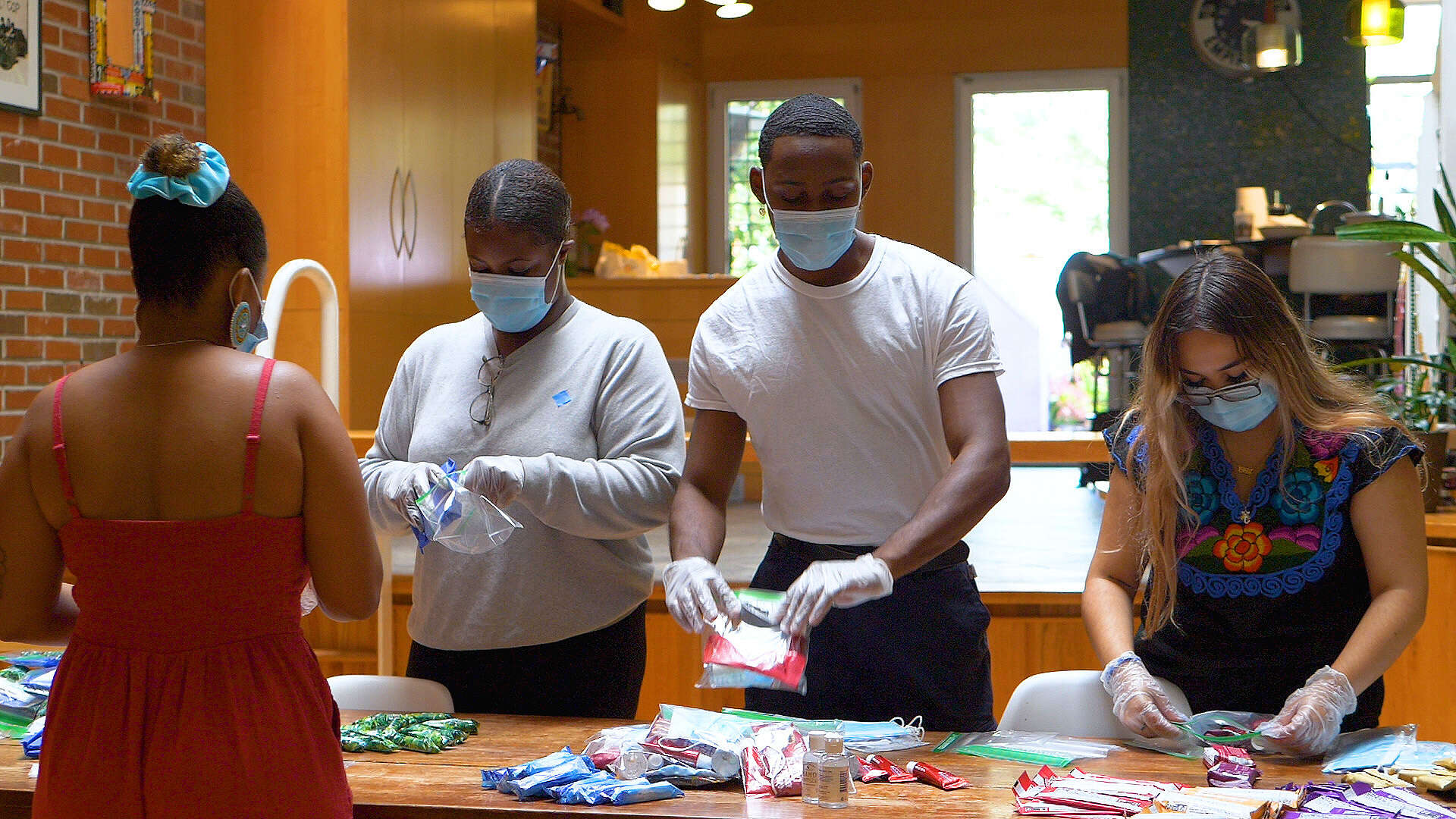 In recent months while ongoing social justice demonstrations have continued in New York City, New Yorker Tania Maree has raised more than $120,000 to supply PPE and personal hygiene goods for protesters to keep them nourished and protected.
Maree's project, NourishNYC provides snacks, water, sunscreen, and masks to demonstrators supporting social justice and racial equality. So far, NourishNYC has supported 60+ events and distributed more than 10,000 PPE and snack kits for free, creating little moments of joy to help fellow demonstrators keep at it.
"I think just giving hope is to give optimism," Maree said. "To show people that there is room for joy."
Hear more from Maree in our video below.
This 6th grader is helping people embrace their gender identities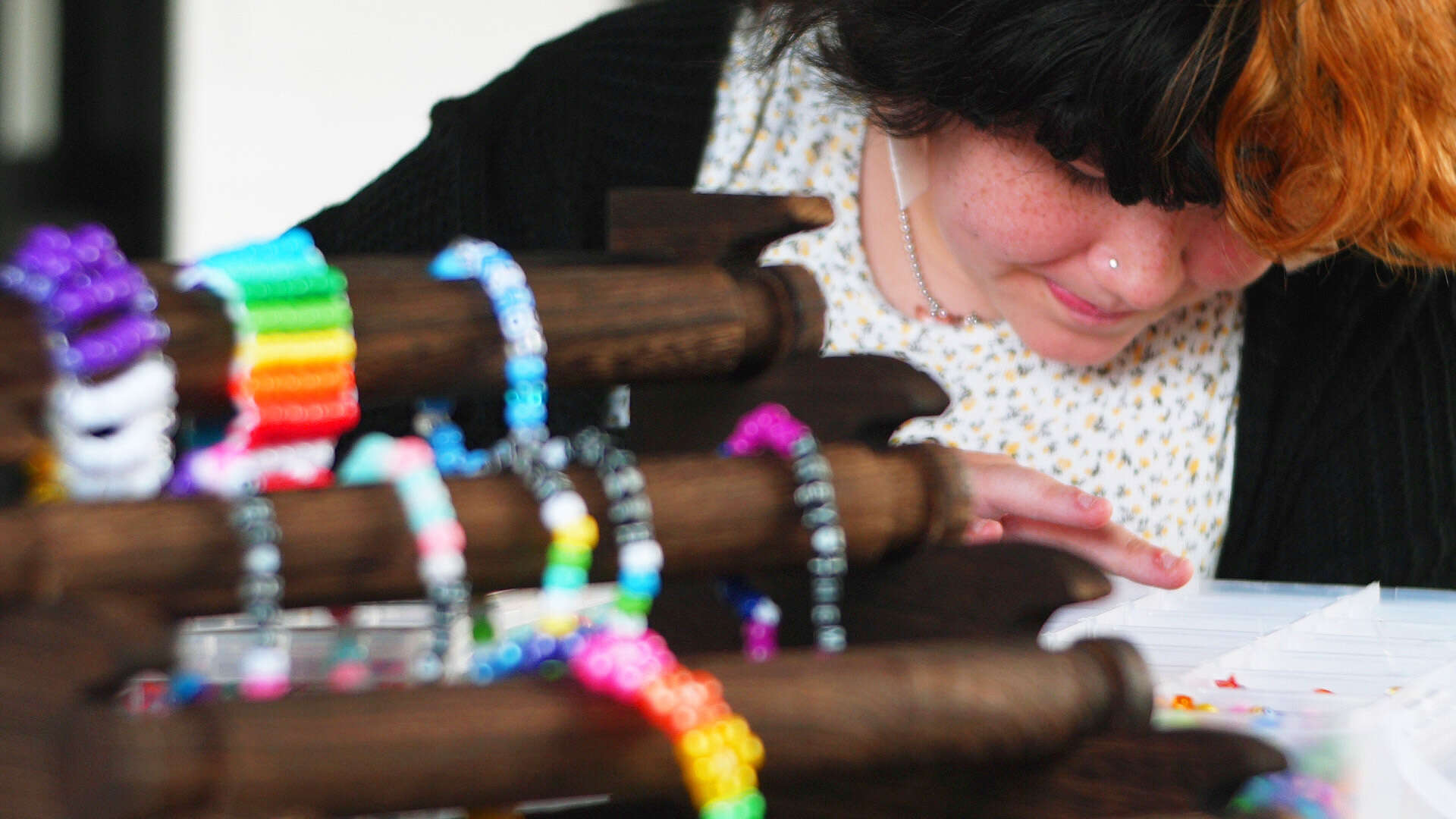 Student entrepreneur Gianna creates bracelets featuring people's preferred pronouns to help others embrace and express their true selves. Gianna, a sixth grader, uses they/them pronouns and launched Cardboard Flower to sell pronoun bracelets online and at local markets, even offering customized options. A portion of the money earned is donated to LGBTQ+ and racial equality organizations.
"I decided to make pronoun bracelets because people might assume your gender or your pronouns," Gianna said, adding that if people notice the bracelets that feature Pride flag and transgender flag colors alongside preferred pronouns spelled out in beads, they might be more likely to engage with someone's prefered pronouns. "I try to help people out because it really does hurt when you are mis-gendered," they said.
Gianna says they feel the love of their mother who has been supportive of their identity and the bracelets project. "Now that I'm myself, I do feel like I smile more, I feel confident in my own skin," Gianna said, leaving us with some parting wisdom: "Everyone is beautiful, more specifically, you are beautiful, so never doubt yourself."
See more of Gianna's story in the video below.
This article is sponsored by Colgate.