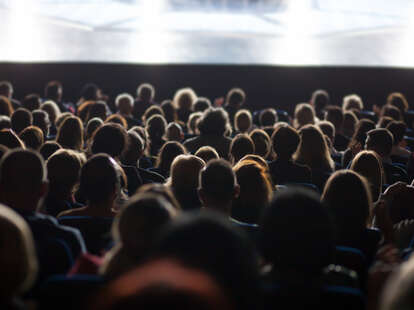 The CDC announced on Sunday that gatherings over 50 people must be suspended for eight weeks.

"Large events and mass gatherings can contribute to the spread of COVID-19 in the United States via travelers who attend these events and introduce the virus to new communities," the announcement said, specifying large gatherings as festivals, parades, concerts, sporting events, weddings, and other types of assemblies.
The announcement specified that the order did not apply to "the day to day operation of organizations such as schools, institutes of higher learning, or businesses."
The CDC also said any events regardless of size "should only be continued if they can be carried out with adherence to guidelines for protecting vulnerable populations, hand hygiene, and social distancing. When feasible, organizers could modify events to be virtual."
Various cities and states in the U.S. have also put similar ordinances in place, from school closures to bars and restaurants being limited to delivery-only service.
Many popular destinations have already been closed and major events have been canceled — we have an updating list of those here.
As COVID-19 continues to spread, the U.S. has taken increasingly strict measures over the past week to try to prevent further contamination, including travel bans, lockdowns on entire states, and declaring a national state of emergency. The country's actions mirror other country's efforts to halt the spread of the virus. Italy and Spain are currently under nationwide lockdowns, while France has banned gatherings of more than 1,000 people.