Texas Legislators Move To Classify Gender-Affirming Care for Trans Youth As "Child Abuse"
The governor of Texas recently released a letter aimed at depriving trans youth of familial support, continuing a streak of GOP backed initiatives that undermine their welfare.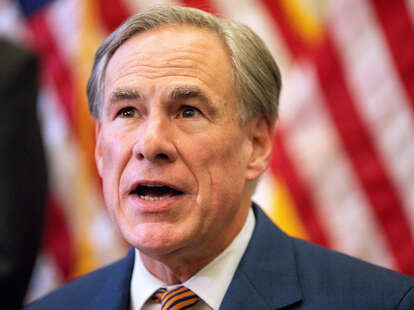 Abbott's letter, which was also shared with other Texas agencies, states that people in certain occupations, like doctors and teachers, have a duty to report any of these instances of care for trans youth to DFPS or risk criminal penalties.
The governor's letter came one day after Attorney General Ken Paxton (R-TX) issued a formal opinion listing these types of procedures as "child abuse" under the Texas Family Code. "There is no doubt that these procedures are 'abuse' under Texas law, and thus must be halted," said AG Paxton in a news release accompanying his decision.
"The Texas Department of Family and Protective Services (DFPS) has a responsibility to act accordingly. I'll do everything I can to protect against those who take advantage of and harm young Texans."
According to the Dallas Morning News, it's not immediately clear how the directive will impact children's access to gender-affirming care.