Hair Stylists Potentially Exposed Nearly 150 Clients to COVID-19 in Missouri
Two stylists were working while symptomatic at a Great Clips salon in Missouri, which has been temporarily closed for sanitizing. The salon was operating legally.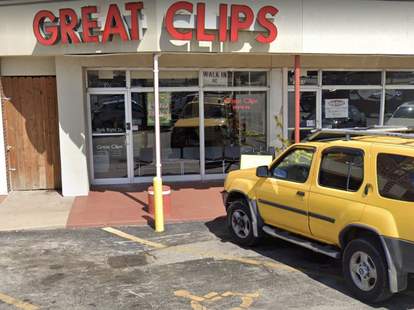 Nearly 150 people may have been exposed to the coronavirus at a Springfield, Missouri hair salon where two stylists tested positive.
The Springfield-Greene County Health Department announced Friday that a Great Clips stylist who tested positive for the virus may have exposed 91 people – 84 clients and seven employees – after working eight days while symptomatic. The department then announced the following day that another stylist at the same salon had worked with mild symptoms and tested positive for the virus, potentially exposing an additional 56 clients, bringing the total to 147 people.
Missouri Gov. Mike Parson eased coronavirus-related restrictions on May 4, so the salon was operating legally. However, the state has seen an increase in reported cases since the restrictions were lifted.
The health department said both stylists as well as their clients were wearing face coverings. All clients that were potentially exposed at the salon will also be notified by the health department and offered testing.
"At this time, [the second stylist] is the only other positive result we have had from those tested as a result of the previous exposure [by the first stylist]," the second health department announcement said.
One client told CNN that the health department informed him about his potential exposure, but not where it happened. He said he went to the Great Clips salon six days prior to the call from the health department, CNN reported.
Great Clips told NBC in a statement on Sunday that safety is the "top priority."
"Both stylists are following medical advice and taking appropriate actions, and the local health department notified individuals who came in close contact with those stylists," a Great Clips spokesperson said in a statement. "The franchise owners have closed the salon to undergo additional sanitization and deep cleaning, consistent with guidance from health officials."
Another incident in Missouri raised concerns over Memorial Day weekend after a video showing dozens of people without face coverings crowding Lake of the Ozarks went viral. The video prompted St. Louis County to issue a travel advisory, urging individuals who ignored protective practices over the long weekend to self-quarantine for 14 days or until they test negative for the virus. The state currently has over 12,400 confirmed coronavirus cases, according to the Johns Hopkins University Tracker.