Here's What The Solar Eclipse "Ring Of Fire" Looked Like In Different Parts Of The World
The moon partially covered the sun, creating a golden rim from the sun's blaze that gave way to a "ring of fire."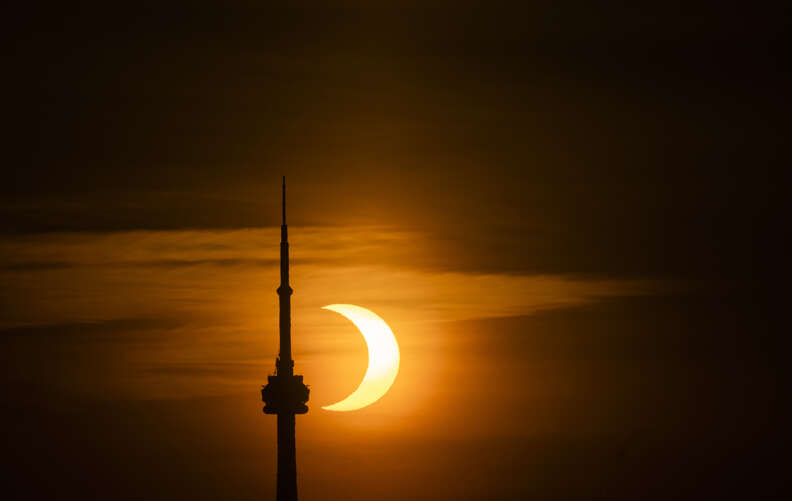 Spectators around the globe were able to capture the rare sight of a solar eclipse on Thursday morning, which created a "ring of fire" in some regions.
Parts of Canada and northeast America had the best view of the phenomenon during Thursday's sunrise. The moon partially covered the sun, creating a golden rim from the sun's blaze that generated a "ring of fire." The phenomenon is also known as an annular eclipse, when the moon is near its furthest point from Earth, making it appear smaller than the sun.
While parts of Canada had some of the best vantage points, other countries including Germany, the UK, Russia, and Kazakhstan got a unique view as well.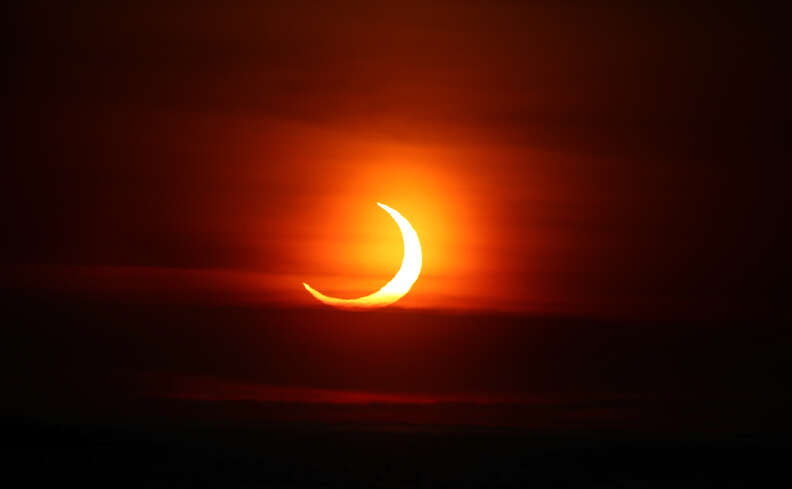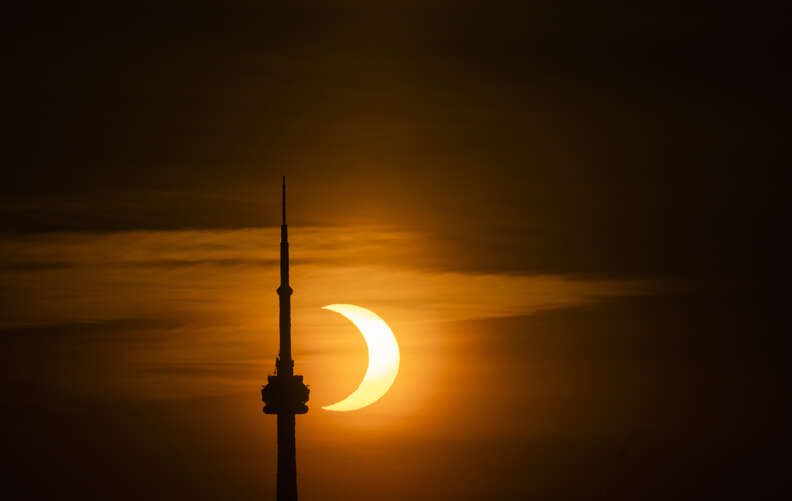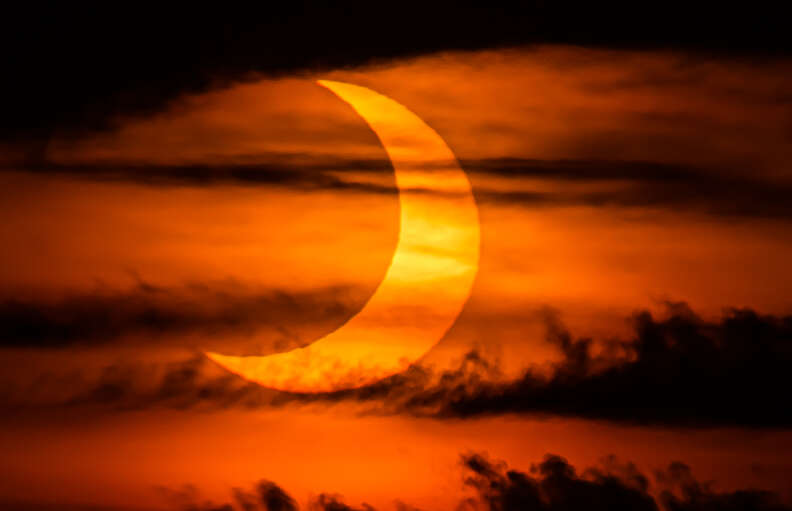 High Bar Harbor, New Jersey