Hollywood Pioneer Anna May Wong To Be First Asian American Featured on U.S. Currency
The quarter is the latest release of the program honoring prominent American women throughout history.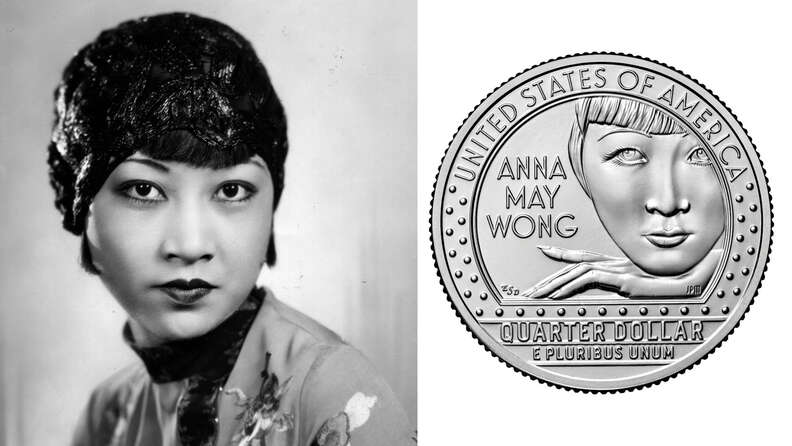 Credit: Getty Images / U.S. Mint
Credit: Getty Images / U.S. Mint
Actor Anna May Wong will be the first Asian American to appear on U.S. currency as part of a program to honor prominent American women throughout history by printing their image on new quarters.
As the daughter of Chinese immigrants, Wong started acting at 14 years old and got her first leading role a few years later in "The Toll of the Sea." She became the first Asian American lead actor in a U.S. television series when she played a Chinese art dealer in "The Gallery of Madame Liu-Tsong."
She struggled to consistently find prominent work in Hollywood, though, and spent much of her later decades acting in B movies and lesser supporting roles. In 1959, two years before she passed away, Wong famously said, "When I die, my epitaph should be: I died a thousand deaths … They didn't know what to do with me at the end, so they killed me off."
An upcoming biopic about the actor's life is currently in development, with Gemma Chan set to portray her.
The Wong quarter is the fifth and final in the American Women Quarters Program by the U.S. Mint. Quarters featuring 4 other figures — Maya Angelou, Dr. Sally Ride, Wilma Mankiller, and Nina Otero-Warren — have also been released.