Impossible Pork Is On The Way
Impossible Foods is looking to take on the planet's most consumed protein.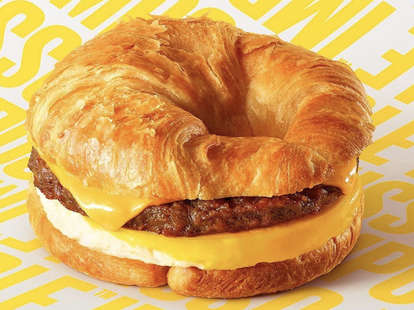 Instagram/impossible_foods
Instagram/impossible_foods
Impossible Foods was put on the map thanks to their plant-based Impossible Burger that looks and tastes remarkably like beef. Now, the California-based startup is looking to take on the planet's most consumed protein: pork.

Impossible Foods announced its plant-based pork and offered samples of it at the annual Consumer Electronics Show (CES) in Las Vegas on Monday. It will debut later this month with a Burger King partnership. The Impossible Pork, like the Impossible Burger, is made to taste like meat with the help of heme, a protein cultivated from soybean roots that mimics some of the meat's properties.

Pork is the most widely eaten meat in the world, accounting for 36% of the world's intake. So if the plant-based pork catches on, it could save millions of pigs from suffering in factory farms, as well as decrease harmful environmental impacts caused by the meat industry .

Impossible Foods CEO Pat Brown said at CES that creating successful meat alternatives is "the absolute most important task in the world," while noting the negative effects meat production has on climate change and biodiversity.

In their 2019 Impact Report, Impossible reaffirmed its mission to making sustainable meat substitutes, and said their team is working toward their US Green Business Council (USGBC) Zero Waste Certification.