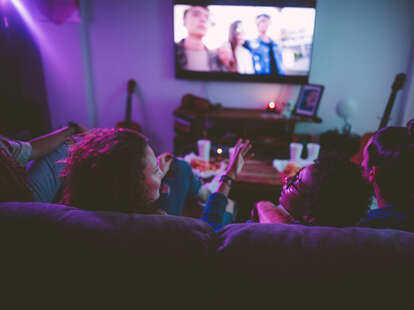 Small household gatherings are becoming a culprit for the spread of COVID-19 cases around the country, according to Centers for Disease Control and Prevention (CDC) Director Robert Redfield.
"What we're seeing as the increasing threat right now is actually acquisition of infection through small household gatherings," Redfield warned governors on a conference call Tuesday, according to audio obtained by CNN. "And particularly with Thanksgiving coming up, we think it's really important to stress the vigilance of these continued mitigation steps in the household setting."
Redfield's warning that American families need to stay diligent with their virus prevention measures comes as the country is seeing a renewed surge of cases. Over the past week, there have been an average of 54,399 cases per day, which is a 25% increase from the average two weeks earlier, according to the New York Times tracker. It also comes as the country heads toward a "third wave" of COVID-19 hospitalizations.
CNN also obtained copies of reports that the White House coronavirus task force sent to individual states, in which they noted "in smaller gatherings of family and friends … masking and social distancing recommendations are not followed." The task force also said "people must remember that seemingly uninfected family members and friends may be infected but asymptomatic," which "can easily lead to spread as people unmask in private gatherings." They recommended that state governments increase "messaging regarding the need to take these measures, especially given the element of prevention 'fatigue.'"
Infectious diseases expert and task force member Dr. Anthony Fauci also warned that the country's increase in cases is a foreboding preview of the coming winter.
"I think we're facing a whole lot of trouble," Dr. Fauci said on CNBC Tuesday. "We're in a bad place now, we've got to turn this around."
With the arrival of flu season, health officials including Fauci are urging Americans to get a flu shot, in order to avoid excess influenza cases combining with COVID-19 cases to create a "twindemic."