Kylie Jenner Called "Climate Criminal" for Ridiculously Short Jet Flight
The socialite and businesswoman faced a flurry of online criticism for a notably brief ride on her personal aircraft.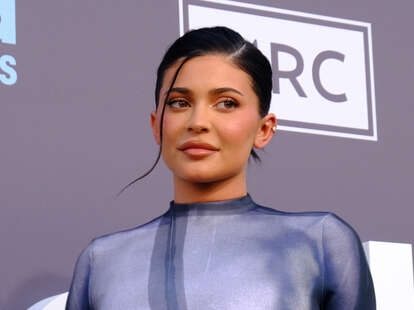 Kylie Jenner is being chastised on Twitter for taking a 17-minute flight in her private jet in order to avoid a 45-minute drive in the midst of a climate crisis that is causing record heat and drought.
Twitter account @CelebJets publicized Jenner's route from Camarillo, CA, to Van Nuys, CA, on July 12. The account initially estimated the flight would take 3 minutes but updated the final flight time to 17 minutes later.
Twitter users went on a tear, calling Jenner out for her use of a jet for such a short trip.
Jenner also faced backlash for an Instagram she posted to her account on July 16, in which she and her boyfriend, rapper Travis Scott, are seen posing in the middle of two jet planes. The caption on the post reads, "you wanna take mine or yours ?"