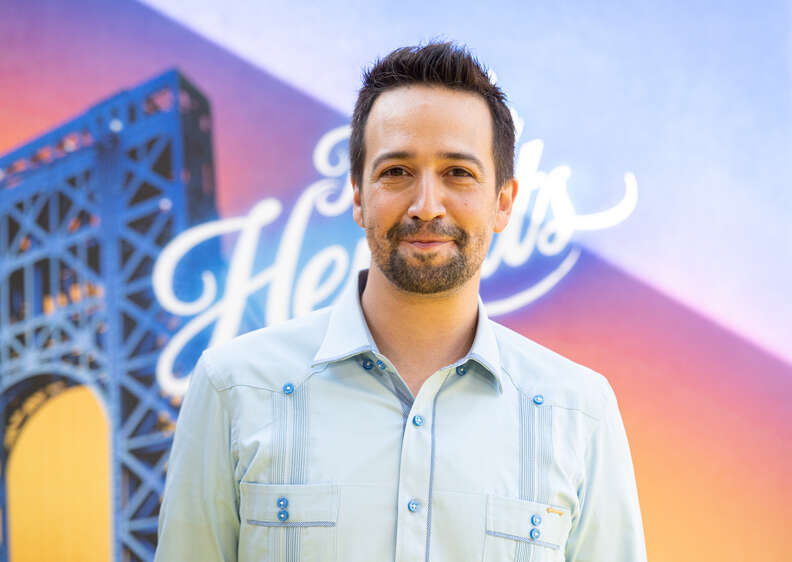 "In The Heights" co-creator Lin-Manuel Miranda and the movie's director Jon M. Chu have responded to criticism that the film was a "whitewashed fantasy" and didn't include Afro-Latinx main characters.
The movie, which is an adaptation of Miranda's Broadway musical and a book by producer Quiara Alegría Hudes, debuted in theaters and on streaming platform HBO Max last week and has received critical acclaim. But some viewers have pointed out that many of the Latinx main characters were light-skinned or white-passing and do not accurately represent the real-life Washington Heights neighborhood the film is based in.
"I started writing In The Heights because I didn't feel seen. And for the past 20 years all I wanted was for us — ALL of us — to feel seen," Miranda wrote on Twitter. "I hear that, without sufficient dark-skinned Afro-Latino representation, the world feels extractive of the community we wanted so much to represent with pride and joy. In trying to paint a mosaic of this community, we fell short. I'm truly sorry."
"In The Heights" is set in New York City's Washington Heights neighborhood, which is located in upper Manhattan. According to an NYU Furman Center study from 2019, nearly 68% of the Washington Heights/ Inwood population is Hispanic.
Other critics said the only Afro-Latinx actors in the film were showcased as dancers or background characters. The only Black character who was part of the main cast was Benny, played by Corey Hawkins, who is not Latinx.
"Granted, the trailer (and film) showcased Black dancers and there were certainly Black women in the hair salon, but where are the dark-skinned Black Latinx folks with a storyline?" Felice León, an Afro-Cuban writer and producer, said in The Root. "After all, this film is placed in Washington Heights, N.Y., right?!"
In a subsequent interview with Chu, León asked why there was a lack of Black Latinx people in lead roles and not just as background:
"It's definitely something we talked about and I needed to be educated about," Chu said. "In the end, when we were looking at the cast, we tried to get the people who were best for those roles."
Chu continued: "I think it's a really good conversation to have, it's something we all should be talking about."
He also said he hopes the movie encourages people to tell more stories like "In The Heights" and to "get it right."
Melissa Barrera, who plays Vanessa in the movie, defended the film in the same interview with León. She said that during the extensive casting process, many Afro-Latinx actors auditioned for roles.
"They were looking for just the right people for the roles, for the person that embodied each character in the fullest extent, and I think we are all very much like our characters," Barrera said. "Because the cast ended up being us, and Washington Heights is a melting pot of Black and Latinx people, Jon and Lin wanted the dancers and the big numbers to feel very truthful to what the community looks like."