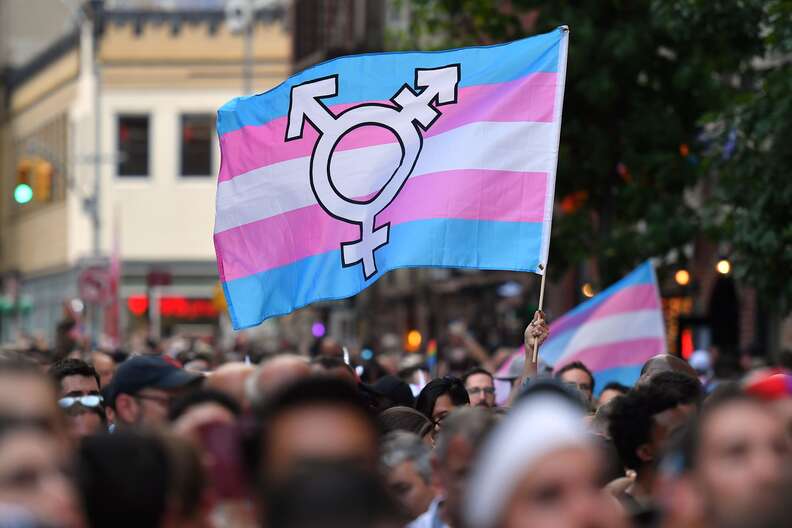 New York Gov. Andrew Cuomo (D) on Tuesday signed into legislation a repeal of a discriminatory law known as the "walking while trans" ban, which largely targeted LGBTQ+ people of color.
Cuomo signed the bill, sponsored by Sen. Brad Hoylman (D-NY), the same day the state senate passed it. The new law repealed an outdated section of the penal law from 1976. The policy banned loitering for the purpose of engaging in prostitution and allowed law enforcement to stop and frisk a person who "remains or wanders" in a public place, according to the repealed law.
Advocacy groups have noted that the law disproportionately affected trans women of color. According to a state assembly memo, between 2012 and 2015, 85% of people arrested under the "walking while trans" ban were Black or Latinx. There were repeated "concerns about the law's constitutionality and its potential for abuse" since its passage, the memo said.
"The Senate today corrects an injustice in our penal code that has permitted law enforcement to arrest transgender women — namely those of color, along with immigrants and LGBTQ youth — simply for walking down the street and the clothes they wear," Hoylman said in a statement. "This outdated, discriminatory statute has led to hundreds of unnecessary arrests of transgender women of color and a broader culture of fear and intimidation for transgender and gender nonconforming New Yorkers."
Several advocacy groups, including the Marsha P. Johnson Institute, named after the Black trans woman widely regarded as pioneer of the LGBTQ+ rights movement, the New York American Civil Liberties Union, and the New York City Mayor's Office Of Immigrant Affairs, cheered the repeal and thanked fellow LGBTQ+ rights supporters.
"After years of fighting alongside partners and advocates to end what has become stop-and-frisk for transgender women of color, tonight the 'Walking While Trans' era is finally over," Human Rights Campaign President Alphonso David said in a statement. "Today is a new day for transgender New Yorkers."
In 2016, The Legal Aid Society (LAS), a social justice law firm in New York City, brought a class-action lawsuit against the City of New York and the New York Police Department on behalf of eight people who were arrested as a result of the city's "abusive enforcement of the statute." Five of the eight plaintiffs were trans women of color, according to the state assembly.
In a statement, LAS praised the repeal, "which now specifically prohibits officers from relying on 'gender, gender identity, clothing, and location' alone or in combination to establish probable cause, and requires more detailed factual narratives about officers' observations."
According to police reports cited by Hoylman's office, people were stopped when "wearing a skirt," "waving at a car," or "standing somewhere other than a bus stop or taxi stand."
"Repealing the archaic 'walking while trans' ban is a critical step toward reforming our policing system and reducing the harassment and criminalization transgender people face simply for being themselves," Cuomo said in a statement.