No Women Directors Nominated at Oscars For First Time in 3 Years
This year's category-wide snub is being seen as a setback, after 2 years of enormous progress on the subject.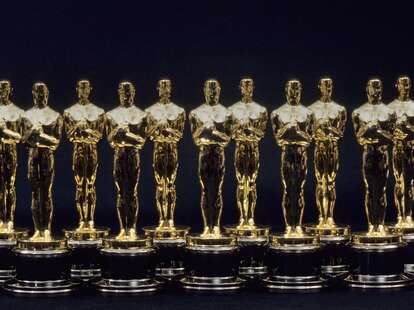 For the first time in 3 years, there are no women directors nominated at the Academy Awards. Nominations for the 95th Oscars were announced on Jan 24, and the 5 filmmakers recognized were Martin McDonagh ("The Banshees of Inisherin"), Steven Spielberg ("The Fablemans"), The Daniels ("Everything Everywhere All At Once"), Todd Field ("Tár"), and Ruben Östlund ("Triangle of Sadness").
Some of the women directors who were believed to be in the race for a nomination, according to most Oscar prognostication sites, included ​​Sarah Polley ("Women Talking") and Gina Prince-Bythewood ("The Woman King").
This year's category-wide snub is being seen as a setback, after 2 years of enormous progress on the subject. In 2021, Chloé Zhao became just the second woman director and the first-ever woman of color to win a Best Director Oscar for her 2020 feature "Nomadland." Her win was followed the next year by one for Jane Campion for her 2021 film "The Power of the Dog."
The only other woman filmmaker to win an Academy Award for Best Director is Kathryn Bigelow for 2010's "The Hurt Locker."
"Once again, Academy voters have shown that they don't value women's voices, shutting us out of the Best Director nominations," the organization Women in Film said in a statement. "An Academy Award is more than a gold statue, it's a career accelerator that can lead to continued work and increased compensation. That's why WIF will continue to advocate for the work of talented women directors like Sarah Polley's "Women Talking," Gina Prince-Bythewood's "The Woman King," Maria Schrader's "She Said," Chinonye Chukwu's "Till," and Charlotte Wells' "Aftersun," to be included."