Numerous HBCU Campuses Shut Down on the First Day of Black History Month In Response to Bomb Threats
Multiple HBCUs across the U.S. have heightened campus security measures after receiving a series of bomb threats.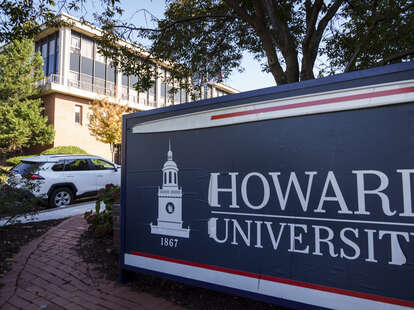 At least 13 Historically Black Colleges and Universities (HBCUs) including Howard University reported bomb threats on Tuesday, the first day of Black History Month, prompting campus-wide lockdowns and class cancellations.
Among the affected universities were Howard University — which also received a bomb threat yesterday — Albany State University, Bethune-Cookman University, Morgan State University, Bowie State University, Delaware University, Edward Waters University, and others.
Edward Waters University president A. Zachary Faison Jr. tweeted, "Please shelter in place for your safety. The vicious and racially motivated targeting of Florida's first HBCU is extremely unsettling for our community. Law enforcement is currently investigating this threat and your safety is our paramount concern."
Similarly, Morgan State professor Dr. Jason Johnson took to social media to share his reaction to the threats, writing on Twitter, "Over half a dozen HBCUs have received these threats in the last few weeks. Not exactly how you want #Blackhistorymonth2022 to begin."