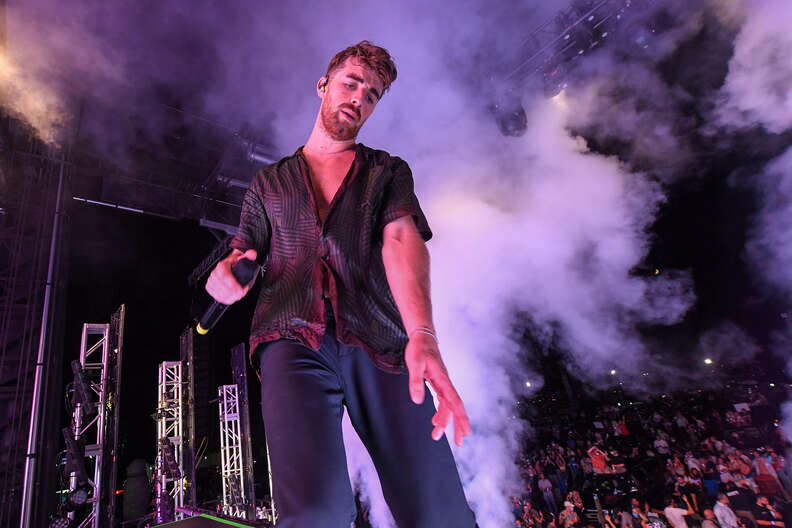 Organizers of the outdoor "drive-in" Chainsmokers concert that thousands attended over the summer will be hit with a hefty fine from the state of New York for hosting a large crowd in the middle of a pandemic.
New York Gov. Andrew Cuomo (D) announced Wednesday that the promoters of the concert, which took place in the Hamptons in July, will be fined $20,000 "for violating public health law." He also banned the Town of Southampton from approving permits for group gatherings without state approval.
New York's health department launched an investigation over the summer after several videos and photos surfaced revealing the "drive-in" concert had crowds of people standing closely together without wearing masks.
At the time, Cuomo shared a widely-circulated video from the concert and said that he was "appalled."
"We have no tolerance for the illegal & reckless endangerment of public health," Cuomo tweeted at the time."
The concert was advertised as a socially distanced "tailgate" show and was held in New York's affluent Southampton community on Long Island as part of the "Safe & Sound" concert series. Groups of attendees were expected to remain at their cars, according to organizers, but many flocked to the front of the stage, standing closely together.
The promoters, In the Know Experiences and Invisible Noise Productions, declined a request to comment on the fine from the Los Angeles Times. The promoters told Billboard in July that the videos were "taken from an angle that doesn't properly convey how careful we were to follow the guidelines created by the CDC."
The Chainsmokers have not publicly commented on the concert.
The concert came after a strict stay-at-home order in New York State, as the northeastern U.S. was hit hard during the spring with a high number of COVID-19 cases, hospitalizations, and deaths. New York City was considered an epicenter of the virus at the beginning of the pandemic.