People Are Deleting This Muslim Prayer App After Learning Data Was Shared With U.S. Military
Muslim Pro, which has 98 million downloads worldwide, stated that it is "untrue" that it sold data directly to the military. It has since terminated its relationship with X-Mode, a company that did sell info to defense contractors.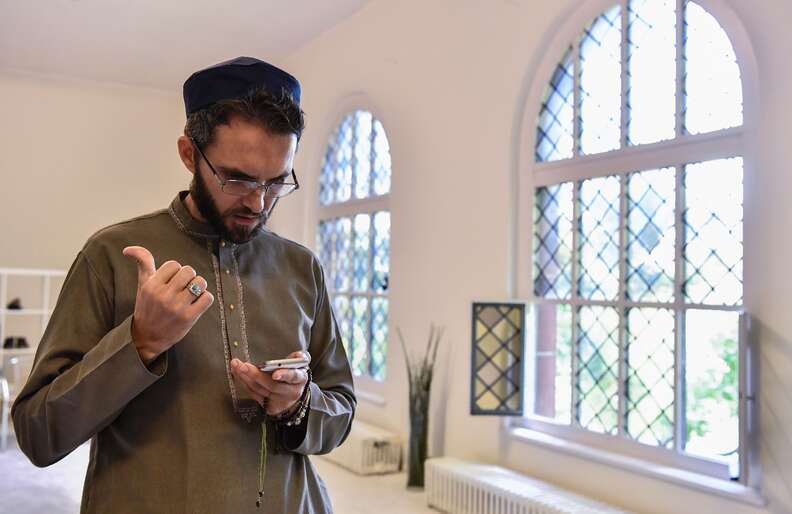 After VICE's Motherboard recently broke news that data from Muslim Pro, a popular prayer and Quran app, was sold to the U.S. military, many of the app's millions of dedicated users have called out the company for its irresponsibility and decided to live without its services altogether. Muslim Pro has since announced it would end its relationships with data partners, including X-Mode, one of the tech companies at the center of Motherboard's investigation.
According to VICE's initial report, Muslim Pro — which presents prayer times and shows users the direction of Mecca according to their location — had shared location data with X-Mode, a location tech company, which sells data to clients that include defense contractors "and by extension, the military."
In an email to VICE, X-Mode said, "Our work with such contractors is international and primarily focused on three use cases: counter-terrorism, cybersecurity and predicting future COVID-19 hotspots."
Even though Muslim Pro, which has been downloaded more than 98 million times worldwide, didn't directly sell data to the military, users have pointed out the carelessness of the app's work with data partners.
Many took to social media to argue that this surveillance is just the latest effort in the criminalization of Muslims, both in the U.S. and around the world. In just one damning example, the New York Police Department under Mayor Mike Bloomberg spied on the city's mosques, Muslim-owned businesses, student groups, and community organizations following 9/11 until 2014.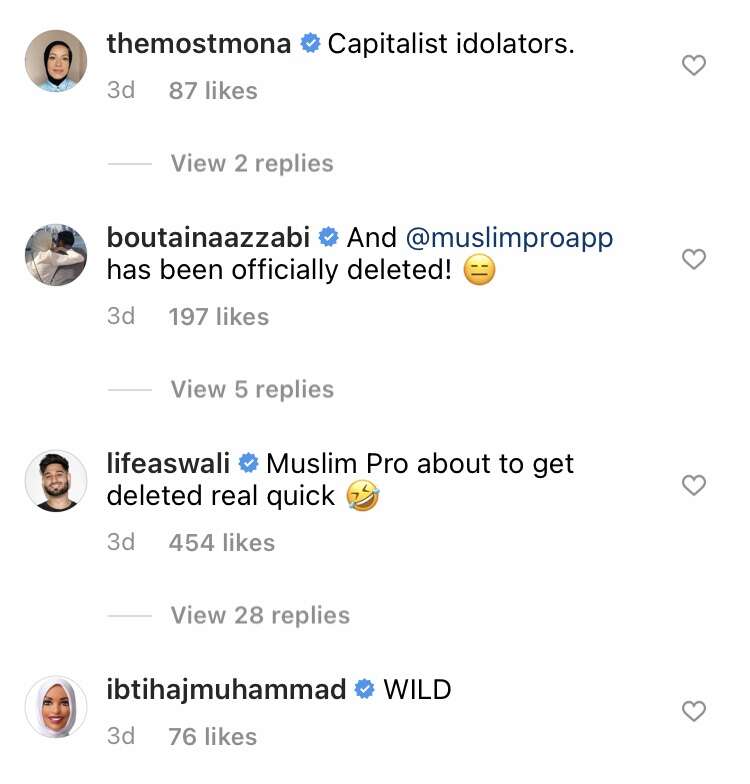 The Center on American-Islamic Relations, a Muslim civil rights and advocacy organization, sent a letter to Democratic Reps. Jerry Nadler (NY), Adam Smith (WA), and Adam Schiff (CA) yesterday, urging their U.S. House committees to investigate the purchase and use of such data by the military.
Users have been deleting Muslim Pro from their devices this week out of anger and fear, with many left seeking alternatives.
Muslims have also posted jokes and memes, trying to make light of yet another form of being watched. Some are figuring out prayer times the old-school way — by tracking the sun's movement through the sky and the changing shadows here on Earth.
In the meantime, this writer is deleting Muslim Pro from her phone and relying on a physical, paper chart of prayer times.