People Are Calling Out "White Privilege" Of Man Who Fired An AK-47 At Cops & Lived
Adam Zaborowski of Pennsylvania was wanted for attempted murder after firing rounds at a store employee who asked him to wear a mask.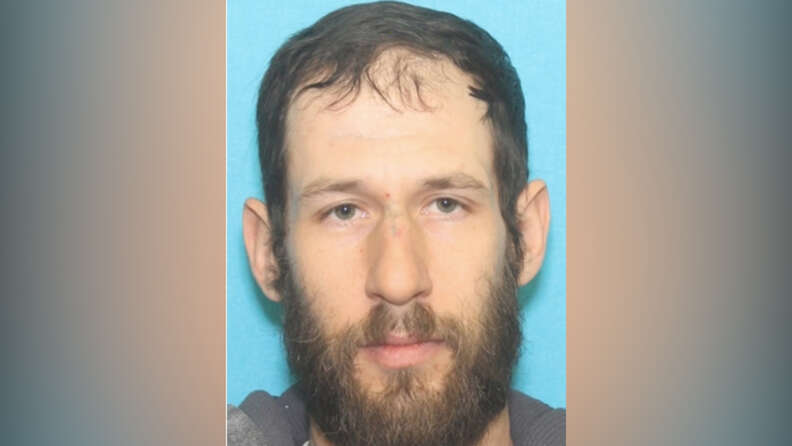 A man wanted for attempted murder over a dispute about wearing a mask was confronted by police over the weekend, which ended in a shootout where he was wounded and subsequently arrested. Now, many people are calling out the "white privilege" of the man and his situation — pointing out that while George Floyd and countless other unarmed Black people are killed by police, this white suspect fired an AK-47 at police and was taken into custody alive.
35-year-old Adam Zaborowski was arrested on August 1 after a shootout with Slatington Borough Police and Pennsylvania State Troopers.
According to Bethlehem Township Police, Zaborowski was wanted for attempted murder after a July 31 altercation in which Zaborowski shot at a cigar shop employee who told him to wear a mask inside the store. A statewide mandate in Pennsylvania requires facial coverings inside businesses.
Police said Zaborowski refused and became irate, grabbing two cigars and leaving the store without paying for them. When the staff member followed him outside to stop him, police said Zaborowski fired at the staff member with a semiautomatic handgun. Other customers were present; no one was injured.
Zaborowski had a warrant out for his arrest for the cigar shop altercation on charges of attempted murder, aggravated assault, robbery, and reckless endangerment. He was also charged with persons prohibited to possess a firearm due to a prior assault charge, police said.
State troopers and Slatington police attempted to pull Zabrowoski over and arrest him on August 1, according to local reports. Zaborowski reportedly got out of his truck and opened fire at officers with a high-capacity semi automatic rifle. Defense attorney John Waldron later confirmed it was an AK-47.
Officers fired back and hit Zaborowski. One officer reportedly suffered a minor injury. The Express-Times reported that authorities tended to Zaboroski's injuries before he was flown by helicopter to a nearby hospital. According to The Express-Times, Zaborowski was arraigned in the hospital as he recovered from his injuries.
After his shootout with police, Zaborowski was reportedly charged with seven counts of attempted homicide, seven counts of attempted first-degree murder of a police officer, seven counts of aggravated assault with a deadly weapon and a single count of possession of a gun due to his prior charge.
After his arrest, many people pointed out the fact that Zaborowski lived through the incident after firing his weapon at police, comparing his arrest to other incidents where unarmed Black people were killed by police, including George Floyd and Breonna Taylor.
Floyd and Taylor, along with Elijah McClain who died in police custody in August 2019, have all become a prominent focus of the Black Lives Matter movement that has seen a significant resurgence and swept the country following Floyd's death on May 25.
Zaborowski's attack of a store clerk isn't the first violent altercation to occur over a mask dispute—Trader Joe's employees in New York were viciously attacked in July by two customers who refused to wear masks. Others have been captured on video going on tirades over being asked to wear a mask.
People refusing to wear masks has been an issue throughout the pandemic, despite infectious disease experts repeatedly saying how important they are at curbing the spread of COVID-19. Some elected officials have refused to mandate statewide mask rules and after frequently downplaying its significance, President Trump was shown wearing a mask for the first time in July—four months into the COVID-19 crisis.