Photos Of Packed Wuhan Pool Party Show Life After Coronavirus Peak
The city that reported the first ever case of COVID-19 hasn't reported a new case since May after a strict lockdown.
People in Wuhan, China are now enjoying packed pool parties after three months without new locally transmitted COVID-19 cases.
Photos of joyful-looking party goers at Wuhan Maya Beach Water Park taken on August 15 were widely circulated online this week. The photos showed a crowd of people standing in a large pool and sitting in tubes at an event that featured live performances.

With no masks or social distancing in sight, the photos of so many people together mark a stark contrast to images taken earlier this year in an empty Wuhan when residents were barred from leaving their homes. The city is considered ground zero for the new coronavirus.
According to the government-run Wuhan Daily, a manager at Wuhan Maya Beach Water Park said the park currently sees an average of 15,000 people on weekends. During early August, it saw about half the number of visitors compared to the same period in previous years. Still, the sight of massive crowds closely together has struck people in parts of the world where coronavirus is still spreading.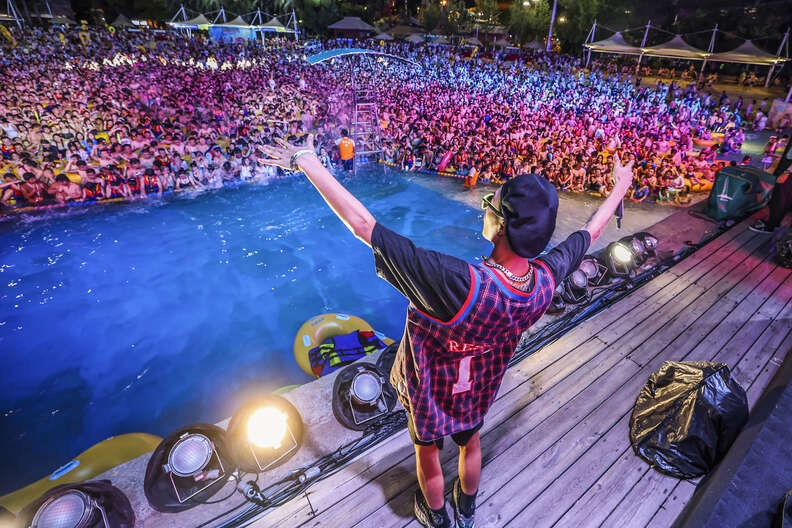 Reports of a mysterious virus first emerged in December 2019 out of Wuhan and started spreading into the rest of China in January. Wuhan was under a strict lockdown starting January 23 that lasted for 76 days when restrictions were lifted in April. Businesses began reopening, and the city's approximately 11 million people were once again allowed to travel under certain circumstances and rules in and out of the Hubei Province.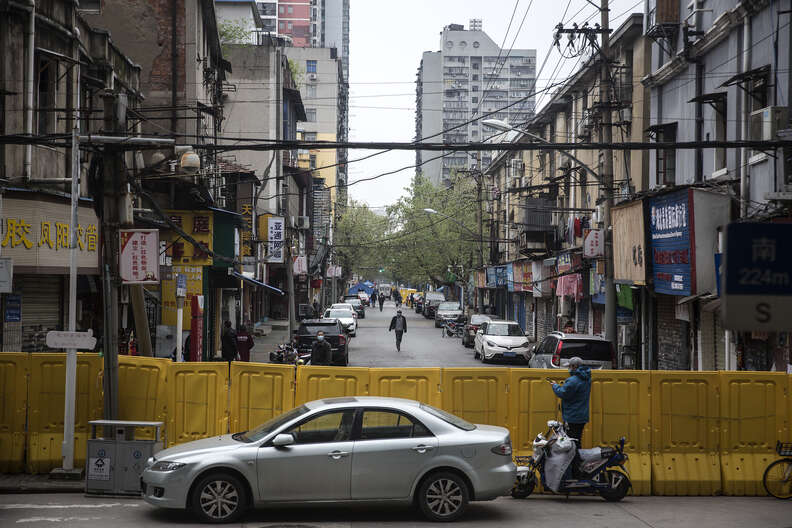 While the virus continues to spread in several countries—including the U.S., which leads the world in COVID-19 cases— Wuhan has not reported any new locally-transmitted cases of COVID-19 since May 18, according to government data.
Several U.S. states are seeing a downward trend in new COVID-19 cases in the month of August — a decline since multiple states saw cases surge after reopening in June and July, according to data from Johns Hopkins University. The U.S. has more than 5.4 million confirmed cases as of Tuesday, while China has reported fewer than 90,000 total cases.