Porfirio Rubirosa: the Dominican man who inspired James Bond
Did you know James Bond was inspired by a real-life Dominican Afro Latino man?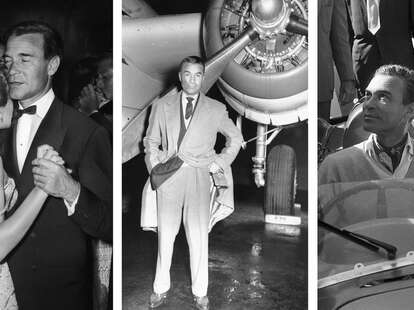 Did you know James Bond was inspired by a real-life Dominican Afro Latino man?
That's right! Before he was depicted by the likes of Sean Connery, Daniel Craig, or any of the other white men who've portrayed 007 on screen, the original source for author Ian Fleming's iconic spy character was Porfirio Rubirosa, a Dominican diplomat, international polo champion, race-car driver, and pilot who spoke at least five languages and was married five times. He's believed to have been among the wealthiest people in the world and gained notoriety for his close relationships with VIPs like Frank Sinatra, JFK, Eartha Kitt, Zsa Zsa Gabor.
Just like the fictional Bond, Rubirosa's life was characterized by tales of romance, alleged espionage, and adventure. The FBI suspected he was a political assassin who carried out killings for his one-time father-in-law and Dominican dictator Rafael Trujillo.
"[Rubirosa's ] essence was stolen by society and Hollywood, forcing me to ask: how might my life have been different if the character I loved most looked like me?" Christopher Rivas told NowThis. Rivas hosts a podcast, "Rubirosa," which explores the real-life Bond's legacy in great detail.
The possibility of a non-white Bond actor has been a source of conversation for years now, but it's gained further attention with Daniel Craig's departure from the series after 5 films. In a recent Variety interview, James Bond producer Barbara Broccoli said future depictions of 007 will be "evolving." Both Broccoli and fellow Bond producer Michael G. Wilson expressed enthusiastic support for Idris Elba.
Sadly, their suggestion of Elba, who is Black, as Bond set off a stream of hateful responses online, leading the 50-year-old actor to say he was "disheartened" by the backlash.
However, despite the trolls' claims that a Black man wouldn't be able to take the traditionally white role, history itself has already proven them wrong.
While Elba and the character will remain linked in many fans' minds for a long time, the actor is rumored to have already decided against pursuing the role in any new upcoming James Bond film, saying: "I don't think that playing Bond will satisfy some of my personal goals."